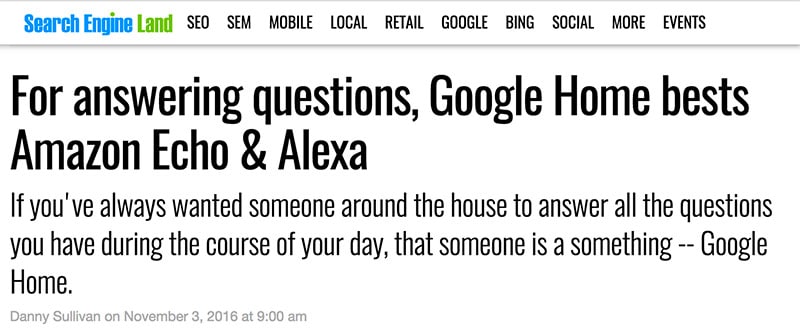 When we're looking to make a decision between two (or more) similar items, many of us search online for some advice on the pros and cons of each option.
An example that shows the true potential with 'comparison' content is an article from Search Engine Land.
They compared two hot products on the market in 2017: Amazon Echo and Google Home.
As well as the article providing a great resource for anyone wishing to compare, it also picked up 900 backlinks from sites like Techmeme and Reference.com.
That's a lot of links for an article that was only written at the end of last year.
View Case Study
Detailed Pro
gives you the traffic and link opportunities you need to grow your search and referral traffic.
Our full-time marketers manually pick the best marketing opportunities for your website, so you can focus on what's important to you.