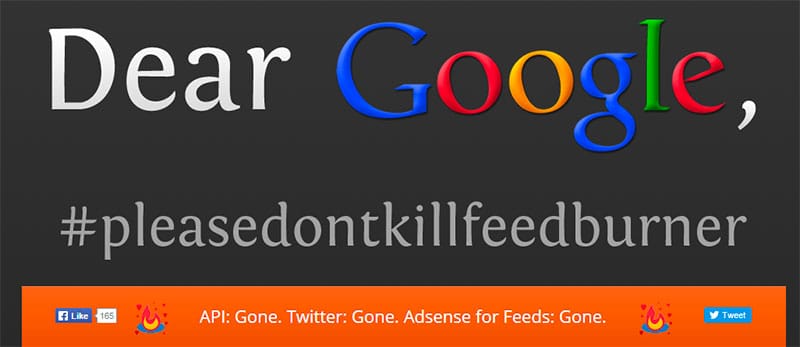 A few days ago I wrote about someone who created the world's pinkest pink and went viral by refusing to sell it to the rights holder of the world's blackest black.
If you can take advantage of something that other people will get behind – lots of artists didn't like just one person owning the blackest black – then you too have a chance of going viral.
Around four years ago I did the same thing, when it looked like Google were going to pull down a service called Feedburner.
Google purchased Feedburner for roughly $100m — a platform incredibly important for bloggers as it helped us track how many people were subscribed to our websites' RSS feed.
Twitter and Facebook weren't 'as big' back then so being able to track your followers on a blog was a huge deal.
Sadly, after Google purchased it, bugs were slow to fix and the service lacked any meaningful updates.
Tech blogs has started to write about how they thought Google would pul it down.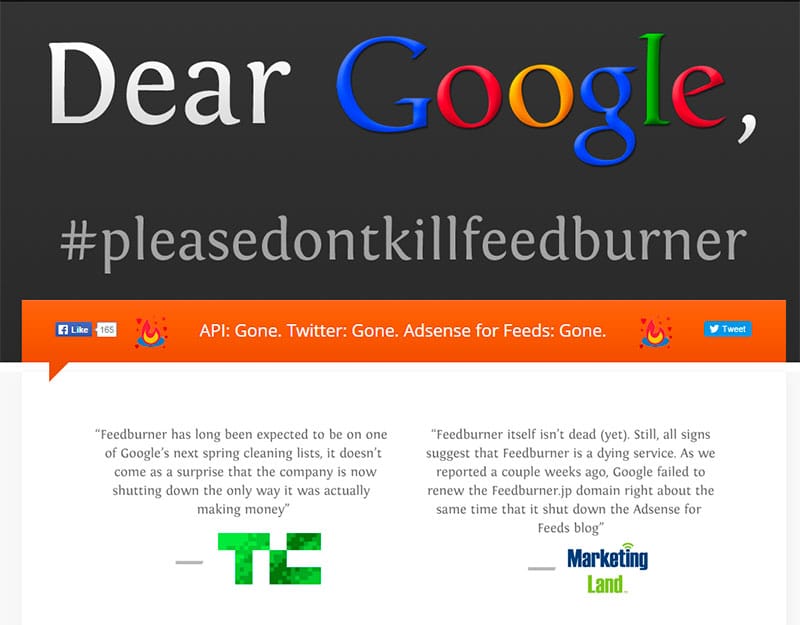 I created the website Pleasedontkillfeedburner.com (no link as it takes you to a spammy website in Japanese these days) and set out to get Google's attention to at least give us an update on whether they cared about Feedburner.
Google never did get back to me (thanks Google!) but the project was a quick success, reaching the homepage of Hacker News and bringing in over 9,000 visitors on its first day.
I wrote more about the success of this project on Moz if you would like to read the full story.
So what's the angle here?
Show your support for something that others naturally want to get behind as well.
Create something that people want to share because of the message you're putting out there, rather than who is sharing that message.
Take yourself out of the equation and see if there's anything relevant to your niche that would get people talking.
You could just put yourself in front of a huge chunk of your dream audience very quickly.