Digital media publisher Realtimes have added to their portfolio of sports focused sites with Liverpool FC news site, Anfield Watch.
Anfield Watch, not officially affiliated with Liverpool FC, was launched in 2014 and reaches 600,000+ monthly pageviews according to the advertising page.
While there's no official confirmation as to how Anfield Watch became a part of Realtimes, they added the site to their list of brands just a few days ago. Everything points to the site having been acquired, especially since its original company information has nothing in common with the information Realtimes usually put on their websites.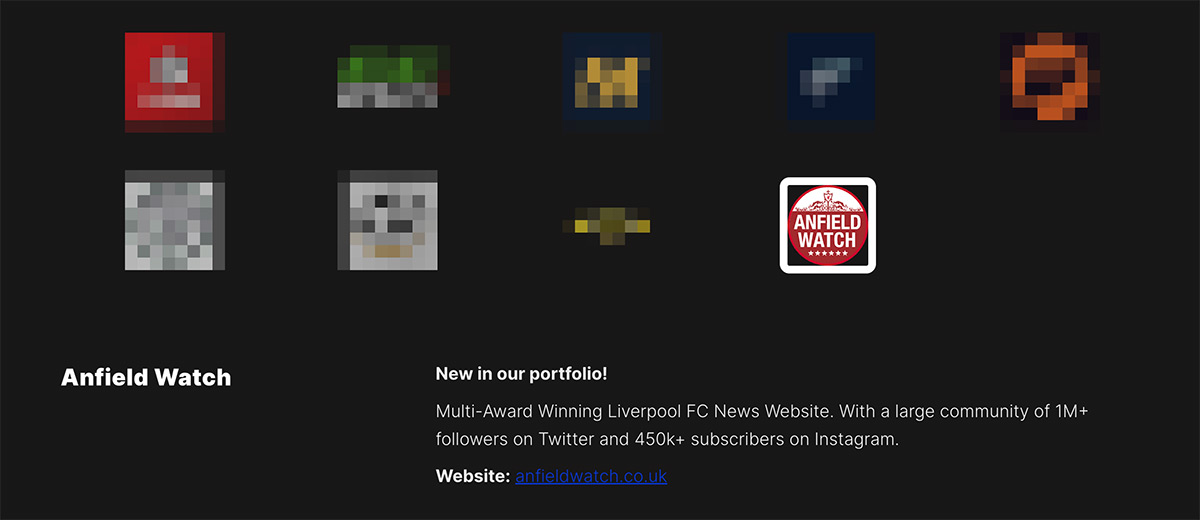 In addition to the reported 600,000 monthly pageviews, if Anfield Watch was acquired, their one million followers on Twitter and over 450,000 subscribers on Instagram likely paid a big part in the final numbers.
With Realtimes' network of sites reaching 16 million users every month, their 65-strong team are no strangers to building and acquiring sites that get traffic.
Until today we tracked eight sites for Realtimes, such as MovieMeter, FootballTransfers and GPFans. We've just upped that to nine.
GPFans, according to their own data, is the biggest site in their network. The F1-focused site has a monthly unique reach of 6.5 million people. This number is up from 6 million people they quoted in May, so things are growing there as well.
If you're wondering where the 'exclusive' comes from in the headline of this article then that's simply because I can't find a single other source (article, social media or otherwise) that have talked about this. To be fair, I'm not sure any other site would be nerdy enough to watch or track it.
But, as Realtimes pull in an estimated 10 million+ visitors from search each month, tracking their future plans and what they're up to is the exact kind of thing I'm personally interested in.
Don't take the claim too seriously, but it is a nod to why I'm writing these kind of updates in the first place: Interesting things are happening in the world of digital media, and a number of stories we've shared and will share will not get reported elsewhere.
On the back of GRV's football sites having a record month in May, I think it's fascinating to see Realtimes follow a similar model with their first football site that only focuses on a specific team.
Written by
Glen Allsopp
, the founder of Detailed. You may know me as 'ViperChill' if you've been in internet marketing for a while. Detailed is a small bootstrapped team behind the Detailed SEO Extension for Chrome & Firefox (170,000 weekly users), trying to share some of the best SEO insights on the internet. Clicking the heart tells us what you enjoy reading. Social sharing is appreciated (and always noticed). You can also follow me on
Twitter
and
LinkedIn
.