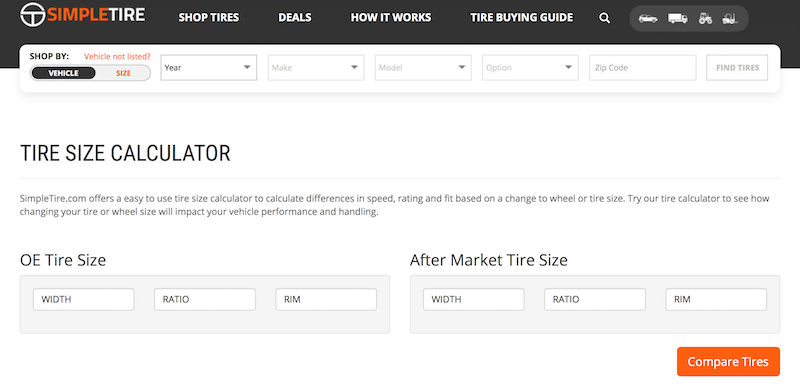 Most of the content ideas I share on Detailed are text-based opportunities that anyone can follow.
Today's opportunity will require some more technical skills, or the hiring of a programmer who can help you put something together.
That said, I can't imagine anything you need to build costing more than $100 at a place like Upwork, so it's not the most out-of-reach angle you could replicate.
As you may have guessed from the headline, the success stories I'm about to share have built specific calculators for their industry.
Some form of tool that allows you to determine anything from the size of tires you need on your car to what makes a good bench press weight for your size.
Muscle and Strength have a calculator which can work out a users maximum 1 rep bench press weight.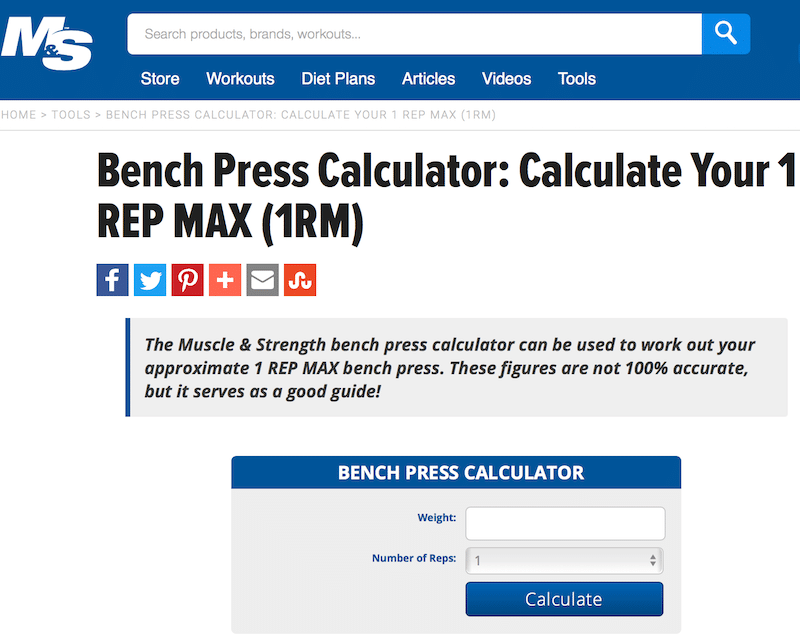 The calculator requires you to enter the number of bench press reps you can do for a specific weight, and calculates the maximum weight you should be able to bench press for a single rep.
Muscle and Strength's calculator has proved popular in picking up over 1,100 Facebook shares online.
Nutritionix.com features a Subway Nutrition Calculator.

By using this tool you can calculate the nutritional value of meals from Subway. You can't really get any more specific than that.
The nutritional calculator has already amassed 4,000 likes and 1,100 shares on Facebook.
This Smart BMI Calculator allows users to correctly work out their own body mass index.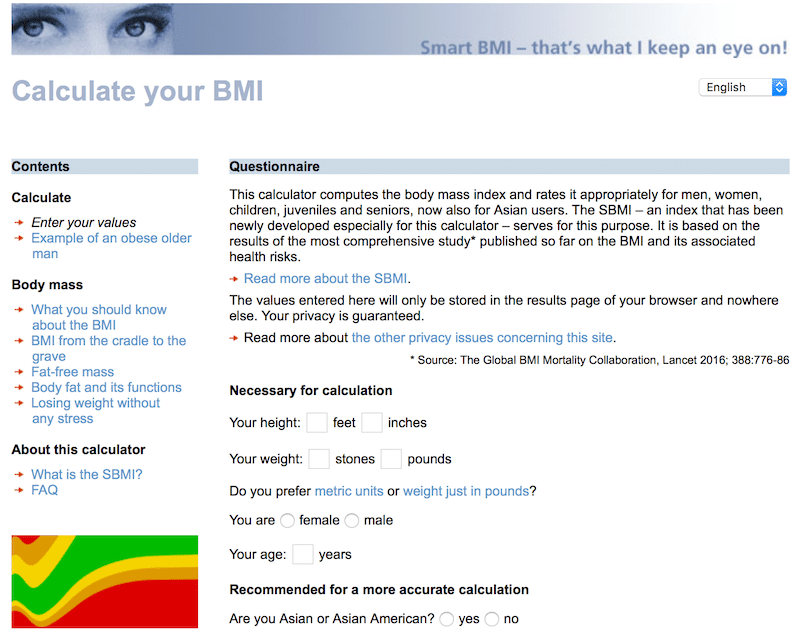 Users can enter their details into the required fields in order to receive their BMI and be able to compare this to a healthy range.
The BMI calculator has received an impressive 16,000 shares on Facebook as well as 3,700 Google+ votes.
AreaVibes.com feature a Cost of Living Calculator which allows users to compare the price of living in various cities against each other.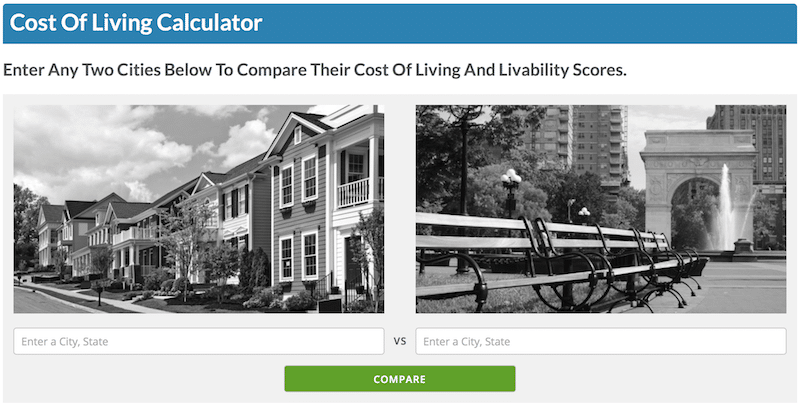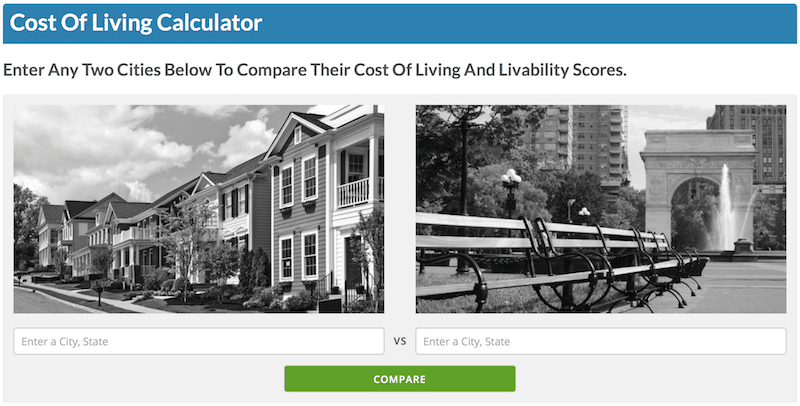 This is particularly useful for anyone wishing to compare the cost of moving from one American state to another.
Picking up over 600 links from 140 different websites, it was clearly something worth putting together.
The calculator takes into account expenses like housing, transport and health care.
Tiresize.com have a tire size calculator on the site which allows users to compare the difference between various car tires.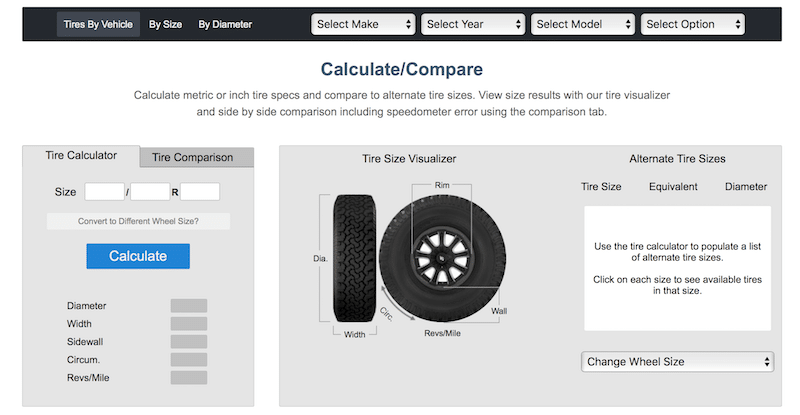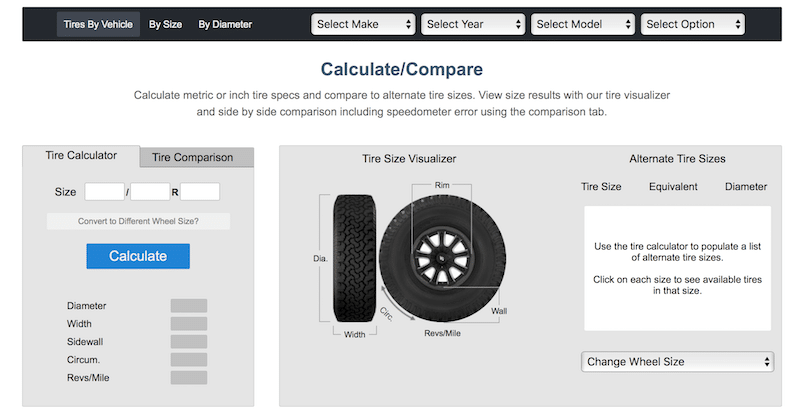 The tool allows visitors to enter the details of their required tire, and it then compares the metrics of various other tires.
This simple page has been linked to more than 3,000 times from 472 different websites as we can see below.

Although a tire size calculator isn't the most exciting tool to share online, it's also picked up almost 400 social media shares to date.
SimpleTire.com also feature a tire size calculator on their site.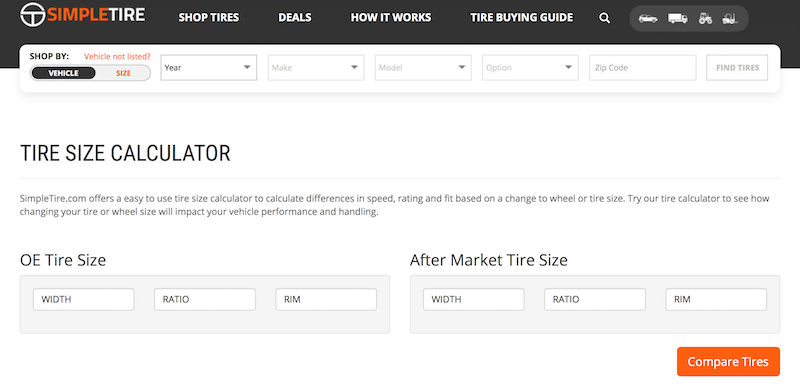 While it's far less popular than the other tire size calculator, it does show that there's room for more than one similar calculator in a niche that gets people linking.
This tire calculator can help you to understand how changing the tire or wheel size of a car will impact the vehicle's performance and handling.
There are many more examples that I could share here, but I hope you're starting to get the idea.
It's hard to give suggestions on what you could create without knowing the space you're in, but try to think if there's any aspect of your industry that people try to (or would like to try to) figure out mathematically.
If I was creating a calculator for the SEO and marketing world, I would likely create some kind of 'link calculator'.
I'm thinking something along the lines of giving a search results page (SERP) a specific 'difficulty' rating after you enter how many referring domains and links are pointing to the sites ranking for a particular keyphrase.
I would have to hash the out further for it to be valuable and something that people would use, but hopefully you see some of the creative ideas you can come up with for your own niche.
If you don't have the skills to create the calculator yourself, you could easily get someone to create one that isn't overly complex for less than $100 on Upwork.
If you liked this idea, please click the heart button below so I know what type of ideas to share in the future.
128
Welcome to Detailed
We share content marketing case studies you can actually use, seven days per week.
We'd love for you to join us through one of the channels below…

Listen to our daily podcast

Follow us on Twitter (daily) or Facebook (weekly)

Subscribe for email updates (max once per week)

Watch our detailed site reports on Youtube