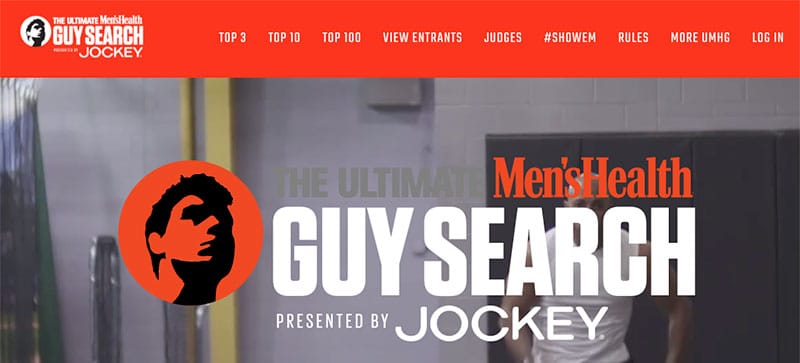 Almost 50 years ago, Andy Warhol famously said: "In the future, everyone will be famous for 15 minutes".
Today, it seems programs like American Idol and platforms like Instagram fulfill this prophecy every few days. And even if the fame is short-lived, the people who provide the opportunity still receive a lot of credit.
Popular Fitness magazine Men's Health tapped into the enduring quest for fame with their "Ultimate Guy Search". Since beginning in 2014, it has received over 14,000 Facebook shares and picked up 2,600 backlinks.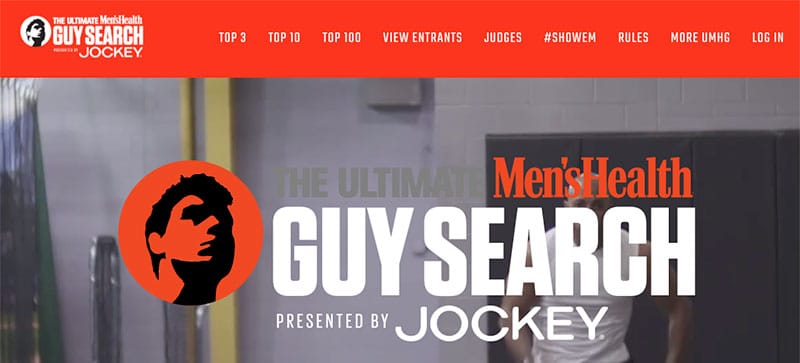 The lucky winner gets a place on the cover of their November issue, an all-expenses-paid trip to New York, appearances at Men's Health events, and free products from the sponsor.
Men's Health say the 'Ultimate Guy' should be "Fit and Fearless, a doer who gives back and leads by example."
Any American can enter – unless you're from Arizona it seems. Perhaps an American reader could enlighten us on why that is?
That winner is chosen by a panel of judges, and there is also a "'Readers Choice' award. Readers visit the Men's Health website and vote for their favourites once every 24 hours which must provide a nice uptick in visitor numbers.
It's interesting to see the competition is on a sub-domain (something I recommend for most side-projects) and the previous years' content is simply overwritten. This keeps all the past and future links pointing to the same page to consolidate link juice.
It also appears the "Ultimate Male" requires a bit of a backstory, as all entrants are required to write a mini-essay.
In 2014, the winner chosen was Noah Galloway, an Iraq war veteran who lost an arm and leg to an IED.
In 2015, Aydian Dowling entered and almost became the first transgender man to be on the cover.
He narrowly missed out, but the competition received a lot of press coverage, partly due to the Caitlyn Jenner story breaking at the same time.
I'm sure you've seen these kinds of competitions before on social media. The contestants are triggered into being social media posting machines who try to get everybody they know to vote for them.
The competition's rules actually specify that all entrants must use the same #mhguycontest hashtag when posting (or face disqualification).
By my estimation, there are around 600 entrants participating in 2017's competition, so that's a lot of social buzz being created.
The reason I believe this worked so well for Men's Health is that they are able to offer an incredible prize that many of their audience would love to have.
The chance of appearing on the cover attracts many fitness instructors, gym owners and models who all stand to gain both personally and professionally if they won.
If you have a well-known brand in your niche, it's likely you could follow Men's Health example. To do this, think about offering a price which gives your audience a lot of publicity and helps them make connections.
This could include:
Allowing VIP access to your company's most prestigious event of the year
Offering some form of free sponsorship
Writing a series of prominent features for your magazine or website
Hosting episodes of your podcast or Youtube channel
Being a keynote speaker at a popular convention
With enough entrants, you might gain several newsworthy stories and content that hundreds of people will promote for free.
View Case Study
Detailed Pro
gives you the traffic and link opportunities you need to grow your search and referral traffic.
Our full-time marketers manually pick the best marketing opportunities for your website, so you can focus on what's important to you.