Here's Why You Should Be the First to Build a 'Pocket Guide' For Your Niche
200 Referring Domains / 3,000 Facebook Shares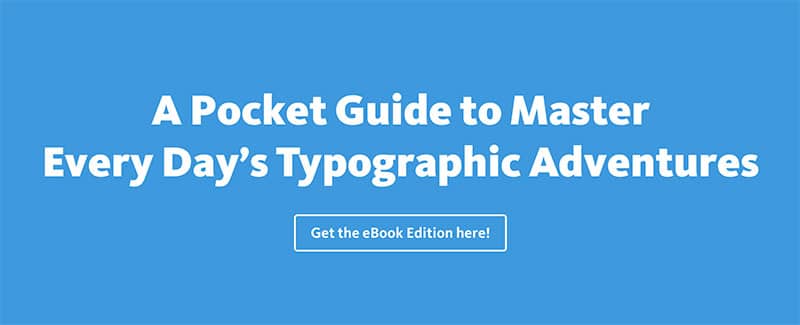 If you've been involved in your niche online for even just a few weeks, it's likely you've found a few common questions that pop-up, or even the most commonly referenced sources for answering them.
Today's example shows how you could build a side-project to create a resource for your industry that people might not know they need…until you make it for them.
When Benedikt Lehnert created A Pocket Guide To Master Every Day's Typographic Adventure it started gaining traction overnight and has since received 3,000 Facebook shares and links from over 200 different websites.
Continue reading