The Power of Revisiting Someone Else's Predictions
No stats as it's only 24 hours old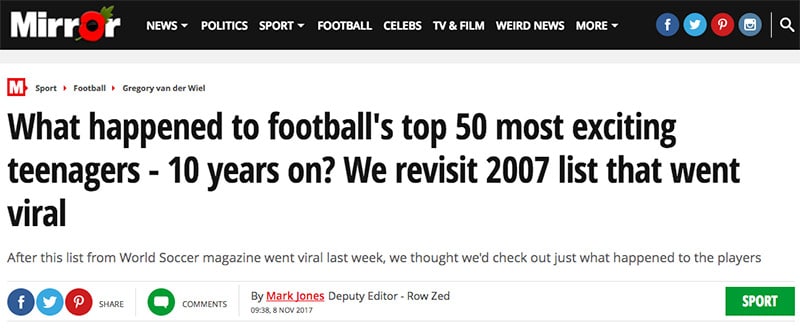 Before I begin, I have to say that if you didn't check out yesterday's Gaps article, it's one you're not going to want to miss. I'm really proud of it and the feedback has been incredible so far.
As is often the case, even though I have a list of hundreds of things to write about here at Detailed, I tend to write about the freshest case study that I've found.
As the sub-heading for this article suggestions: I don't have any stats for the particular case study I'm going to share with you as it's only 24 hours old.
That said, a quick Google search will find you hundreds of examples that have followed the same 'formula' and picked up links and social shares.
Continue reading