Today LBG Media, the UK-based publisher behind sites like LADbible, GAMINGbible and SPORTbible, revealed they expect their revenue for the first half of 2023 to be £27.2M. An approximately 10% increase over their numbers for 2022.
If you've spent any time on social media platform like Instagram, Facebook & Twitter then you've likely seen their content being shared at some point. The LADbible pages on Facebook and Instagram have more than 47 million and 13 million followers respectively at the time of writing this.
Two additional sites we track for them are Unilad, which covers entertainment news and viral videos, and Tyla, the "home of women's news and entertainment."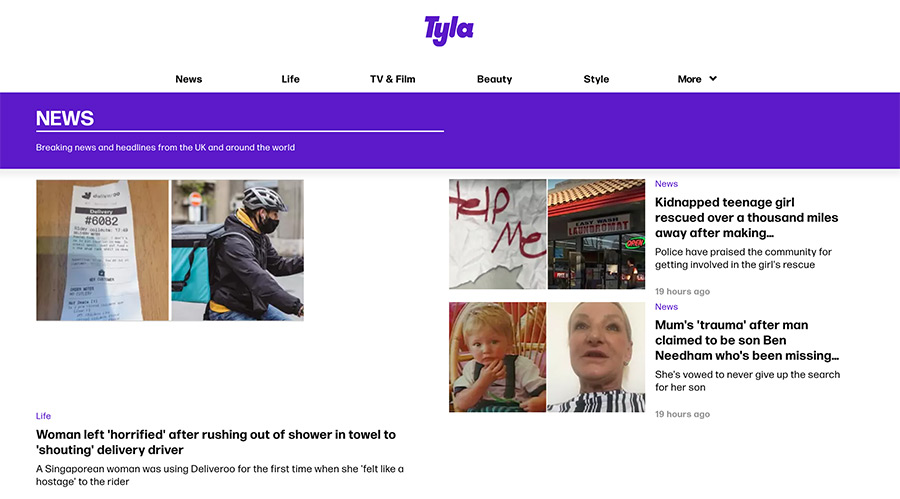 While they are dominant on social media, Lad Bible Group Media sites picked up an estimated 5.2 million combined clicks from Google last month, according to data from Semrush.
Even though LADbible is by far their most popular brand on social media platforms it was actually GAMINGbible that Semrush reported the most search engine traffic for, with numbers hovering between 1.5 and 2 million monthly visitors.
It's hard to tell exactly when GAMINGbible launched, but Semrush shows they've quickly been taking over search results:

Interestingly there's no traffic recorded for the site as recently as January of this year, yet I can find press releases mentioning it back in August of 2022. Similarly, the LADbible Group Wikipedia page hints at GAMINGbible being around in 2020.
The Internet Archive has no data on the site until this year so it's a little bit confusing. I'm guessing they might have previously had a gaming section on the LADbible site then moved the content over to its own domain, but I'll dive in further in the next few days to clarify.
I've always found GAMINGbible interesting because it has such a different look to other sites in their network, most notably because it has a left navigation bar: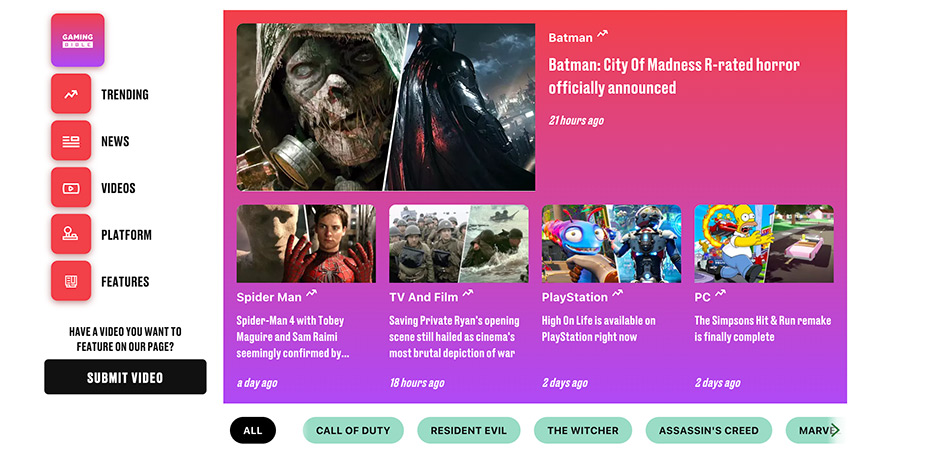 It's not out of place in the gaming niche – category leaders like IGN have a similar format – but networks of sites tend to follow a very similar layout. That isn't the case here.
LBG Media Saw a 60% Increase in Content Views Year-over-Year
Despite other publishers like Reach Plc losing out on traffic from Facebook, LADbible Media Group have seen their content views increase 60% compared to the first half of 2022.
Of course, this isn't reporting on traffic to LBG Media websites like we were for Reach, but it is a testament to how well they're able to grow their brands on social media.
In March of 2023 they completed the acquisition of the social media pages of Lessons Learned in Life Inc. In today's announcement they said they're on track to achieve payback in the first year of their takeover.
As I write this, the Lessons Learned in Life Facebook page has over 18 million followers. The reaction to their content is very hit and miss (some posts have 18 'Likes', while others have thousands) but I know not every post can go viral, and they're likely always testing what people respond to.
Back to financials, direct revenue for the brand increased around 9% to £11.5M. They expect to report HY23 EDBITDA as around £3M, an ~87.5% increase over last year.
LBG Media are a publicly listed company, trading as $LBG on the London Stock Exchange.
Written by Glen Allsopp, the founder of Detailed. You may know me as 'ViperChill' if you've been in internet marketing for a while. Detailed is a small bootstrapped team behind the Detailed SEO Extension for Chrome & Firefox (170,000 weekly users), trying to share some of the best SEO insights on the internet. Clicking the heart tells us what you enjoy reading. Social sharing is appreciated (and always noticed). You can also follow me on
Twitter
and
LinkedIn
.