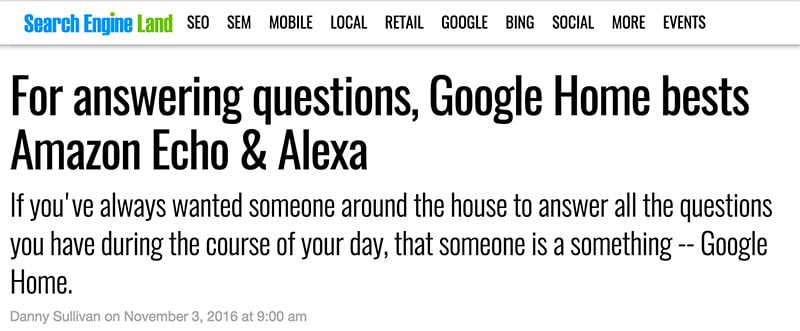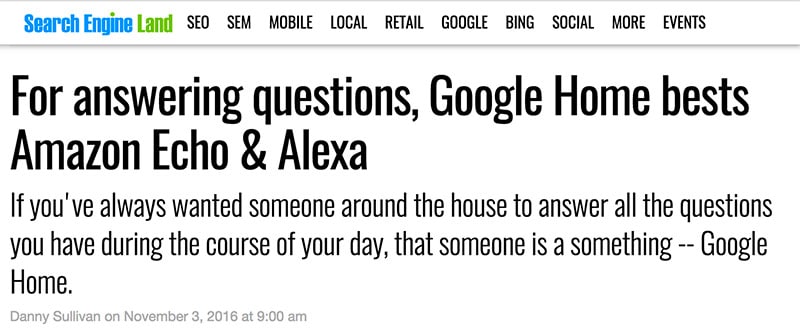 When we're looking to make a decision between two (or more) similar items, many of us search online for some advice on the pros and cons of each option.
We're so interested in reviews that they can be found on pretty much any topic.
If you were tasked with growing traffic and links to a personal finance blog and I told you that writing about lightbulbs would get you noticed, you would think I'm crazy.
But that's exactly what one finance blog did to get people talking.
They compared lightbulbs. Really.


The Simple Dollar compared a number of factors people consider when choosing their next lightbulb such as longevity, price, brightness and their environmental impact.
The result?
260 different websites now link to this article, among them are huge names like Lifehacker & Wikihow.
This kind of article is never going to go viral, and it's certainly not the most exciting topic to write about – but for their audience who are interested in frugality, it's good for them to know more about their options.
Others have used the same concept to go into detail on highly niche topics that will only be valuable to a small portion of your audience, but so, so valuable to those people.
For instance, Bryan Harris created a definitive guide to email marketing services.
If you have no interest in email marketing, it will be one of the most boring articles you'll ever read.
But if you're looking for a new email service provider, the information he shares is like gold dust.
Brian updated this article weekly over a period of two months, covering the following six email service providers:
ConvertKit
Drip
ActiveCampaign
MailChimp
AWeber
Infusionsoft
Each service was reviewed on the same 5 categories and given a 500 word summary.
I shared that guide with so many friends who were unsure of which service to use, and I'm sure I'll continue to do so.
Another example that shows the true potential with 'comparison' content is an article from Search Engine Land.
They compared two hot products on the market in 2017: Amazon Echo and Google Home.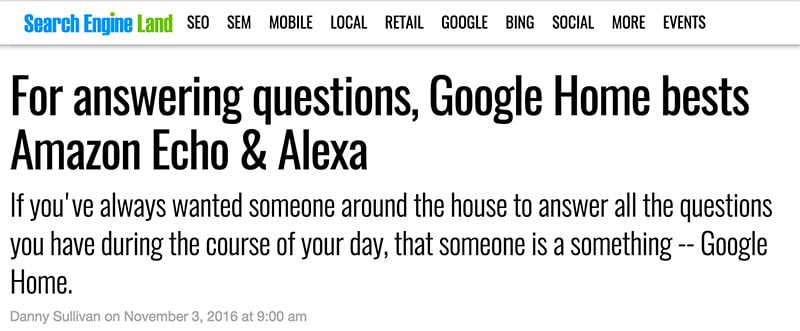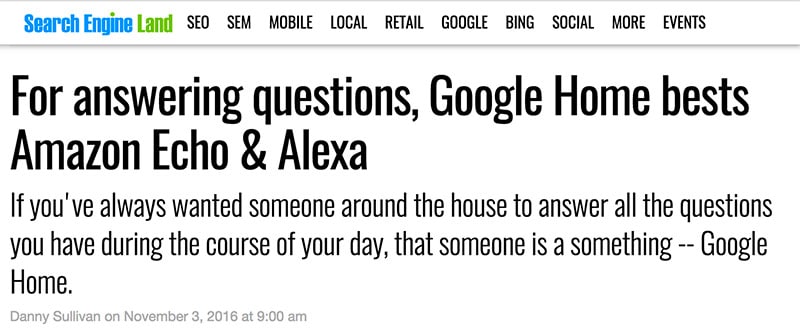 Perfect for anyone considering buying either of these, they conducted a series of tests to compare the effectiveness and accuracy of these smart devices.
As well as the article providing a great resource for anyone wishing to compare, it also picked up 900 backlinks from sites like Techmeme and Reference.com.
That's a lot of links for an article that was only written at the end of last year.
Are there products in your niche that people would love to see compared?
The key is not to pick some big product or service that everyone in the world knows, but something specific to your niche that likely hasn't been reviewed in detail.
I could do detailed reviews of premium SEO plugins for WordPress. Different link building services. Different services for buying expired domains.
We're not trying to go viral here. We're trying to create something infinitely useful for the people in your audience.
My comparisons aren't going to make the Reddit homepage, but I may just get talked about in r/Marketing.
87
Welcome to Detailed
We share content marketing case studies you can actually use, seven days per week.
We'd love for you to join us through one of the channels below…

Listen to our daily podcast

Follow us on Twitter (daily) or Facebook (weekly)

Subscribe for email updates (max once per week)

Watch our detailed site reports on Youtube