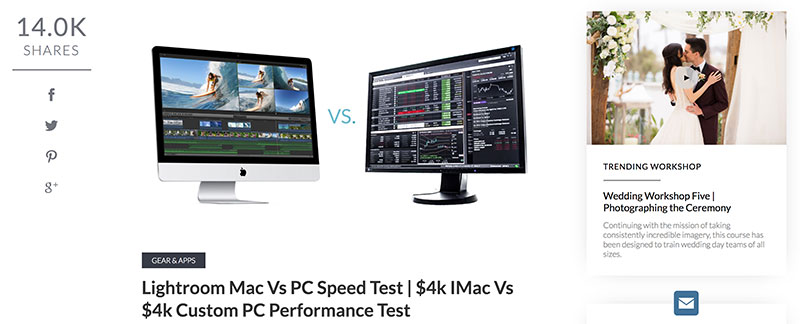 Links are great. They help with Google rankings, send traffic from the site that links to you and make you feel good about something that you've written.
They're even better when they suddenly help you to start ranking for an additional 2,800 keywords in Google, for a single article.
That's what happened this year when SLR Lounge decided to compare a $4K iMac versus a $4K custom made PC.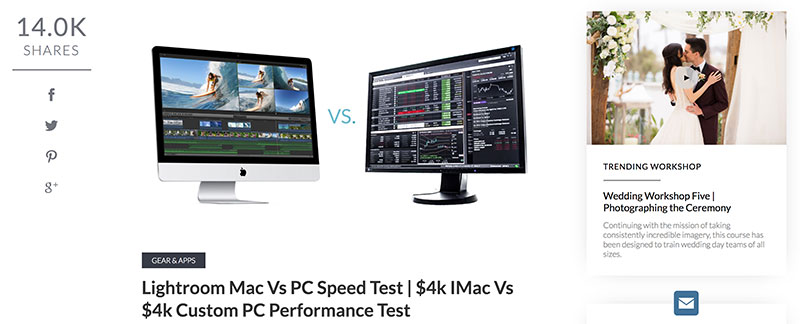 As the Mac vs PC debate always brings out vocal ambassadors for each side, this headline was going to get attention before a single word was written.
If you're a regular Detailed reader, you may recall that this type of comparison article can even get people talking when you're just comparing lightbulbs.
Of course, I should point out that in both cases, the reviews were incredibly detailed.
This wasn't just a quick comparison to suggest that a custom PC could out-perform a pre-built Mac.
The test was performed to see how Lightroom photo editing software performed on each system and covered different parts of it in detail.
As soon as the post went live, Photographers around the world started to reference the article on their blogs which no doubt also helped the piece pick up so many shares on Facebook.
With over 300 comments, the at-times heated nature of the discussion led to people wanting to share their thoughts on their own site, rather than just in the comments.
What similarly priced products could you compare in your in industry?
Could you compare two Saas offerings?
Two pieces of design software?
Two tablet devices that aren't just an iPad and something else we would expect?
Two high-end kitchen knives for your cooking audience?
The list goes on, but you get the idea.
Compare the right thing and you could be on to a huge link building and social media success.
View Case Study