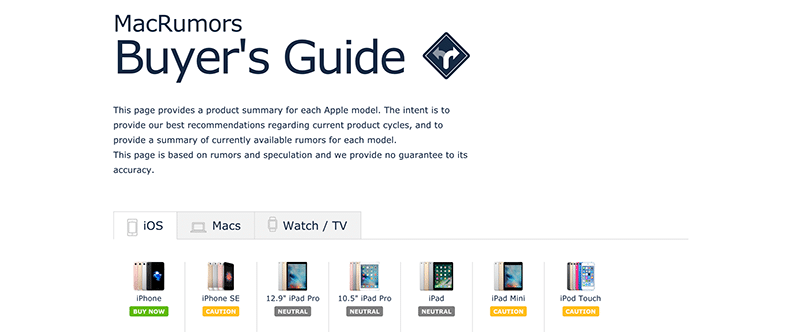 At first glance, the buyers guide on the popular Mac Rumors website looks like any other product review / recommendation page.
Yet, if you take the time to read the small print on their website, you'll see it has an interesting twist: They tell you when the best times are to purchase (or ignore) Apple products.
I've never seen another site adopt this approach before and think it's really interesting.
If you run a technology site or even an Amazon affiliate site (which are tough to build links to) then this could be the angle you've been waiting for.
View Case Study
Detailed Pro
gives you the traffic and link opportunities you need to grow your search and referral traffic.
Our full-time marketers manually pick the best marketing opportunities for your website, so you can focus on what's important to you.