MarketWise, Inc released their results for the second quarter of 2023 and things aren't heading in the right direction for the owners of several financial news sites. The most notable of which is InvestorPlace.
MarketWise isn't the typical digital goliath you might normally see me talk about, but they run content sites that are reliant on getting people to subscribe, and to me that makes them fascinating to watch.
While free subscribers to their financial insights grew 6% year over year to 15.9M, active free subscribers dropped from 4.3 million to 3.9 million.
I don't know how what constitutes an active subscriber, but adding 900,000 leads over the year wasn't enough to bring those overall numbers up.
Paid subscribers at the end of the second quarter were 750,000, compared to 898,000 at the end of Q2 2022. A 16% decrease.
These losses clearly impacted their bottom line, with revenue reported as $103.6M, a 19.1% decrease compared to the $128M generated in Q2 of the previous year.
MarketWise offers over 200 products on their 13 customer-facing brands, such as:
Investor Place
Stansberry Research
Chaikin Analytics
Brownstone Research
Palm Beach Research Group (Finance)
Altimetry
Rogue Economics
Casey Research
At our last check, InvestorPlace was the most popular in terms of search traffic.
Like many sites reporting on what's happening in the stock market, they also offer additional insights for a premium fee, allowing you to follow the recommendations of specific analysts.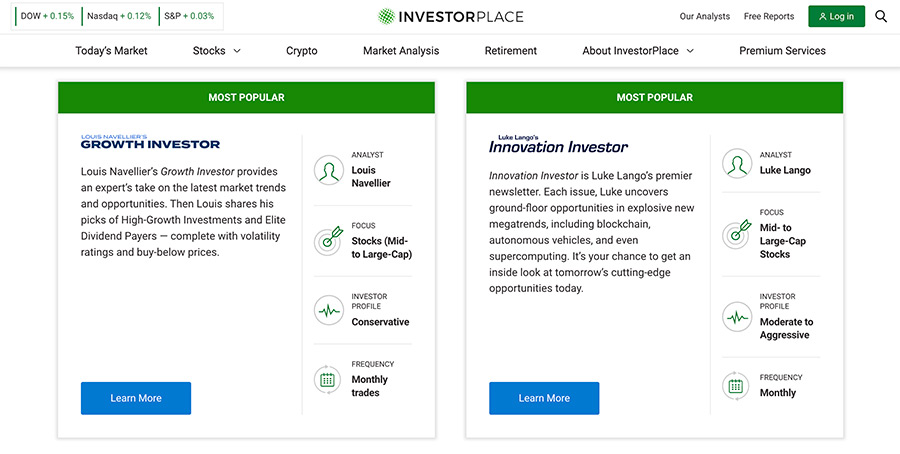 Lots of offerings in this space are insanely conversion-focused. Don't expect simple SaaS-style landing pages where you're shown the features of a product.
Instead, you're more likely to see unskippable videos that try to keep you hooked so you watch until the end.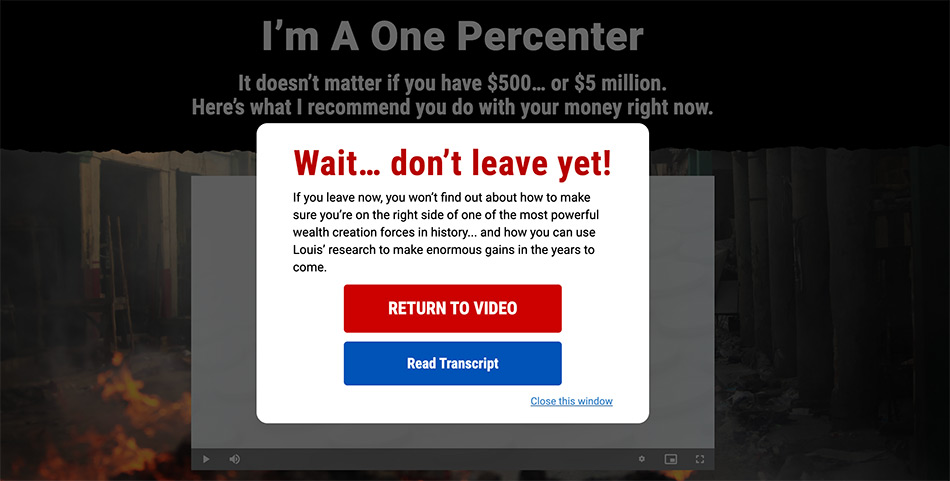 That's not a criticism of the approach – I haven't seen behind the scenes of what they offer to truly give judgement – but rather a reality of the space.
If we can believe third-party numbers from Semrush then it looks like 2022 was a rough year for InvestorPlace rankings, but they've started to recover nicely in 2023.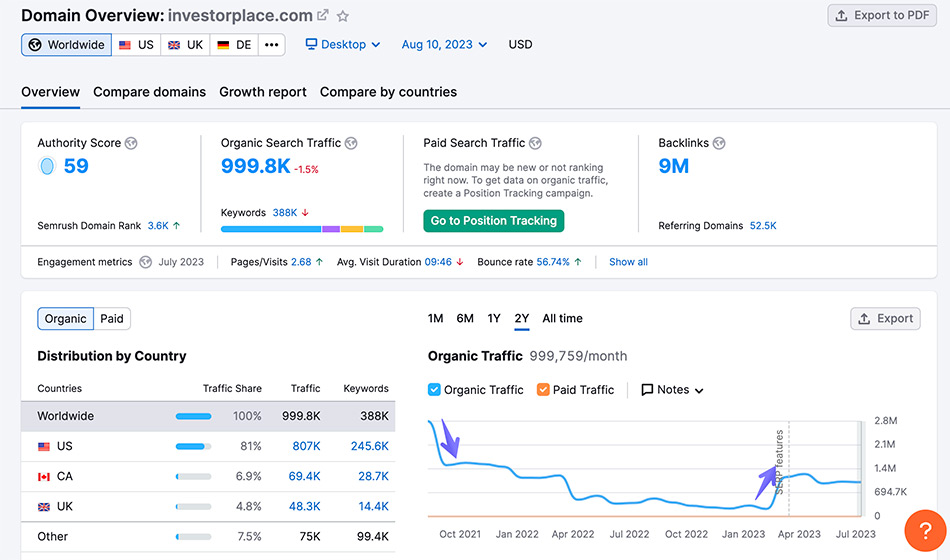 With that said, MarketWise aren't as reliant on search traffic as other networks we track.
Similarweb estimates that 48.72% of the website's 7 million monthly visits come to the site directly. That's 16% more than via organic search.
Similarly, their Palm Beach Group brand gets just 3.4% of its 1.8 million monthly visits from search, with visitors coming to the site directly accounting for 82.5% of them.
I won't claim to know enough about the MarketWise business to have any kind of insight or predictions about where things are heading next, but as I mentioned in the introduction, I just think they're fascinating to monitor.
It's not often we get a bunch of sites all focused on one niche, being intimately specific about how revenue and subscription numbers are trending. Especially when this subscription model is touted as a great revenue stream to focus on.
What should be really interesting is – if turn this trend around – diving into how they did so. I'll be back reporting on them in Q3 to see if they're able to steady the ship.
Written by
Glen Allsopp
, the founder of Detailed. You may know me as 'ViperChill' if you've been in internet marketing for a while. Detailed is a small bootstrapped team behind the Detailed SEO Extension for Chrome & Firefox (170,000 weekly users), trying to share some of the best SEO insights on the internet. Clicking the heart tells us what you enjoy reading. Social sharing is appreciated (and always noticed). You can also follow me on
Twitter
and
LinkedIn
.