There are only so many ways to say that something is very good, so the internet is full of headlines about 'the best' this and 'the top' that.
It's engrained in us as humans to want to know the best solutions or the best tips for a particular problem, or even the best people at a particular sport.
We care about what's really good.
But we also care about what's really bad.
For whatever reason, we seem to like reading about misery as much as we do success.
A website named AreaVibes has capitalised on that by not only focusing on the good things about this world, but also the not-so-good things about it as well.
You can find plenty of articles on the best cities in the world or a specific country, but what about the worst?
Areavibes covered just that and their article was shared on Facebook more than 7,000 times.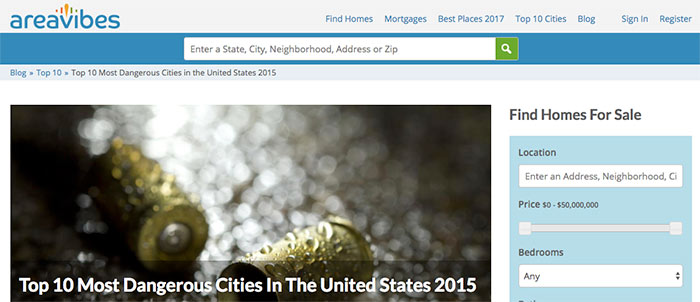 The site doesn't allow comments and feels fairly 'static' so I believe most people were sharing this just based on the title alone.
I'll be willing to bet that a lot of the people sharing the article were from the places mentioned in it.
Continuing this theme, they also published an article on the worst places to live, which was shared over 39,000 times.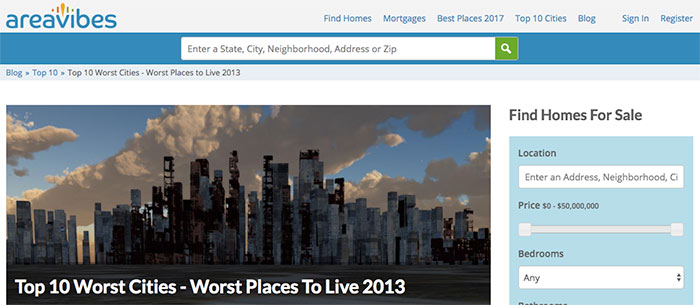 They didn't stop there.
Another angle they used to pick up thousands of shares was when they highlighted the most boring cities in America.
I don't know why I find that such a funny topic to write about, but social media audiences loved it.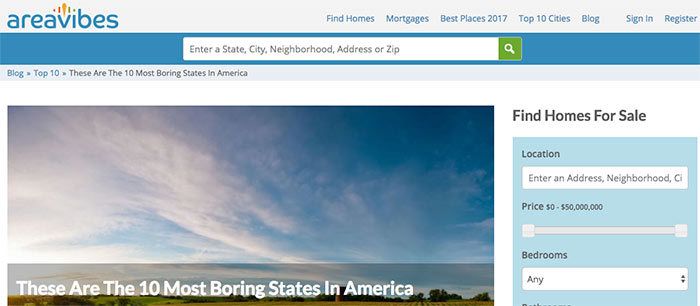 They're not the only site which do well with negative articles.
Frommers recently published a report on how tourism in the US has been effected since Donald Trump became President.
It quickly picked up links from 369 websites, even though it was fairly devastating news for the US economy.

Anything political is "hot" right now so that no doubt helped the story go viral, but this may help you think about whether you always need to talk about only the good things in your field.
The team at Business Insider are incredibly adept at writing about what people want to read, and constantly cover negative topics.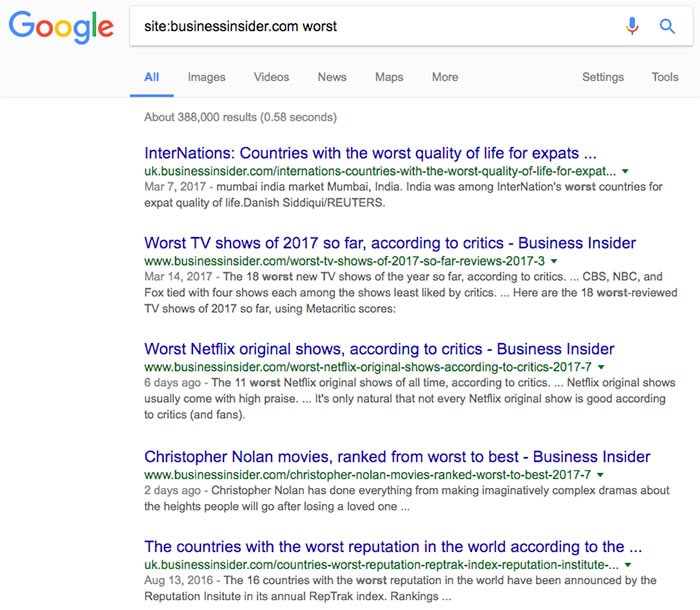 Just like I said when I wrote about using satire, I would use this angle sparingly if you're considering using it.
Don't start only writing about the negative or that's all you'll to be known for.
If you're in the travel space, you could easily replicate the above ideas for different countries. If you're not, you could try angles like:
The worst advice I've ever heard about [niche]
The 10 worst products in the [niche] industry
The depressing truth about the [niche] space
It's hard to give more specific angles without knowing the industry you're in, but I'm sure you get the idea.
Admittedly this isn't the most positive topic to the end the week on, but Detailed is all about sharing content ideas that work, and being the bearer of bad news is working out very well for some publishers.
96
Welcome to Detailed
We share content marketing case studies you can actually use, seven days per week.
We'd love for you to join us through one of the channels below…

Listen to our daily podcast

Follow us on Twitter (daily) or Facebook (weekly)

Subscribe for email updates (max once per week)

Watch our detailed site reports on Youtube