If there's one angle that always seems to help sites attract links, it's hosting awards.
During my research for Detailed updates I've found example after example of websites naming the best offerings from their readers, or the top 'items' – whatever they may be – in their niche.
The thing that makes hosting awards so lucrative is that those who are nominated for the awards (and win them) typically share their success with their own audience.
USAToday's 10Best.com provide 10 winning spots for their awards in a variety of 'readers choice' categories.

10 Best have a panel of travel experts who select 20 award nominees for categories such as food, accommodation, destinations and equipment.
It's then left up to the audience to choose the winners by casting their votes online.
Due to the large variety of topics to vote on, this section has clearly peaked the interest of people and businesses alike, shown by the 115,000 backlinks to their awards page from almost 6,000 different websites.
The awards have also been popular on social media also with over 33,000 Facebook shares for their 10 best travel awards.
The Condé Nast traveler awards document the best new hotels in various locations.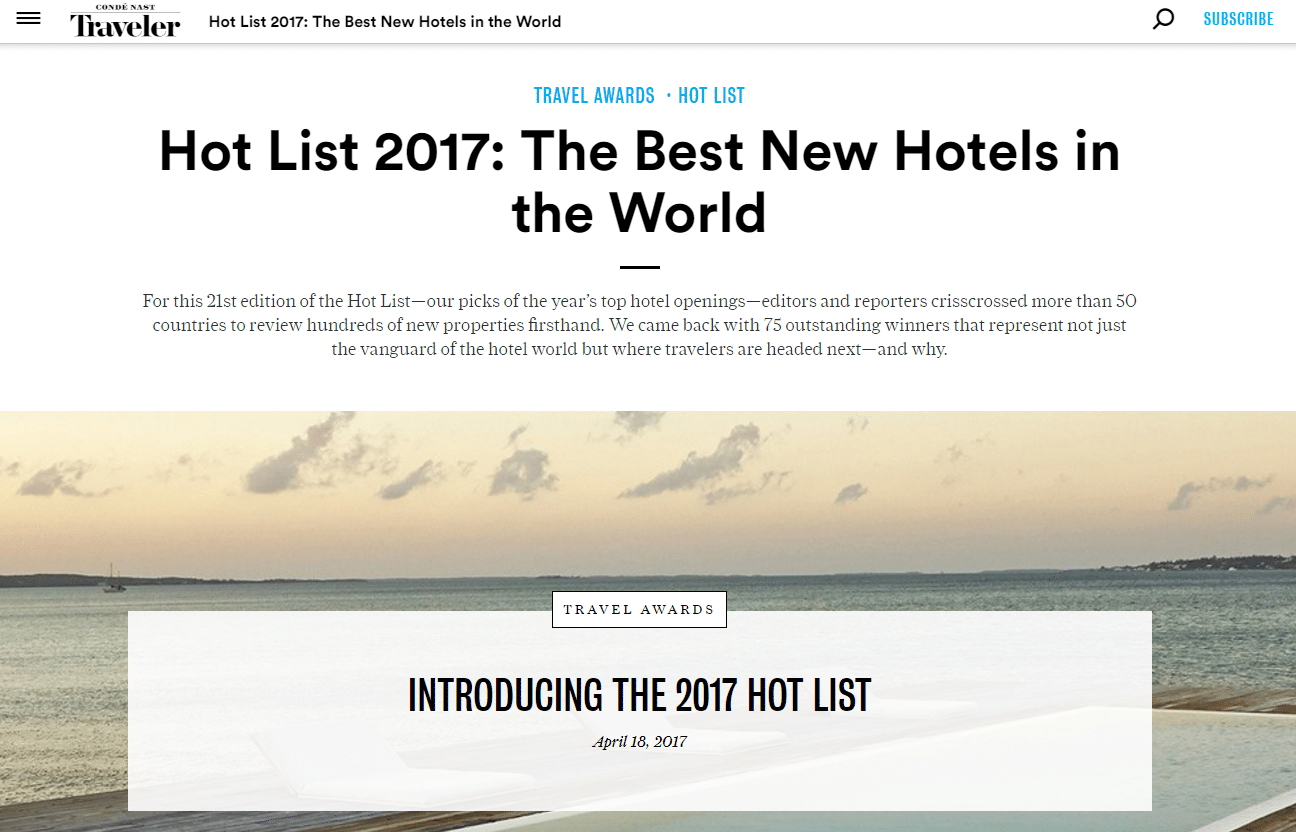 Though they offer a number of specific awards, the main attraction is no doubt their award for the 'best new hotels in the world'.
Condé Nast judges analyse hotels from over 50 different countries before revealing their 75 eventual winners.
Their more specific awards are targeted towards certain areas, so they also offer the 'best hotel' award in regions like North America, Europe and the Caribbean.
You could imagine that any hotel owner would be honored to be featured on the list, no doubt in part because of how anticipated their results are each year.
The awards page on their site alone has picked up 12,200 backlinks from over 1,400 referring domains.
The Lambda Literary Awards (or the Lammys for short) are a celebration of the best LGBT books of the year.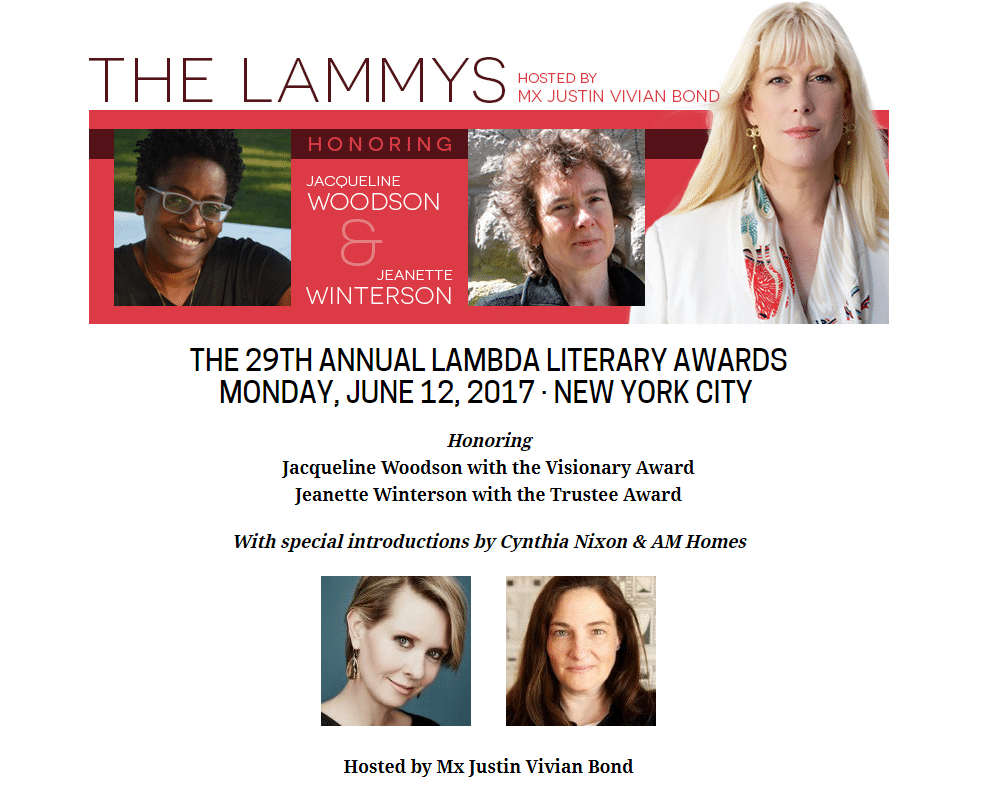 This is a great example of how niche your focus can be when deciding what to judge.
The Lammys have now celebrated their 29th annual awards show which feature some very big name sponsors such as Macy's and HBO.
Although they celebrate such a specific market, they certainly haven't gone unnoticed, picking up close to 5,800 backlinks from almost 1,000 referring domains.
Their awards have also been shared on Facebook over 9,000 times.
The BookSpot Awards celebrate authors and the books they write across a number of categories.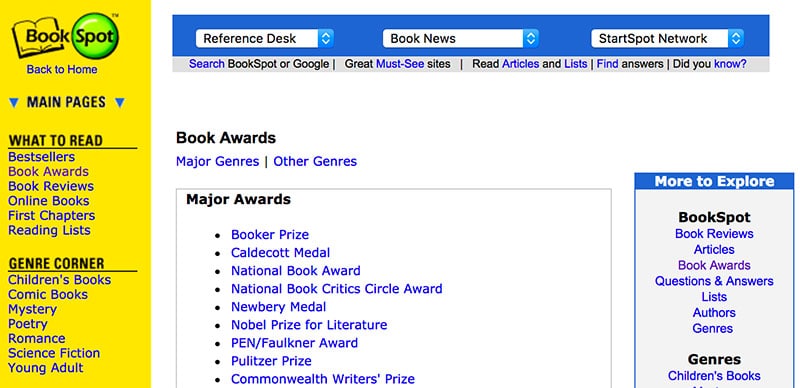 Rather than presenting their own awards, they highlight the prizes awarded from other ceremonies including the Pulitzer Prize and the Nobel Prize for Literature.
This angle has led to the awards page alone receiving over 4,000 backlinks, simply by sharing results of awards that others have put together.
Though the site appears to be in dire need for a redesign, it hasn't stopped people continuing to send links their way in 2017.
The Architizer A+Awards were created to celebrate each years best designed buildings and structures.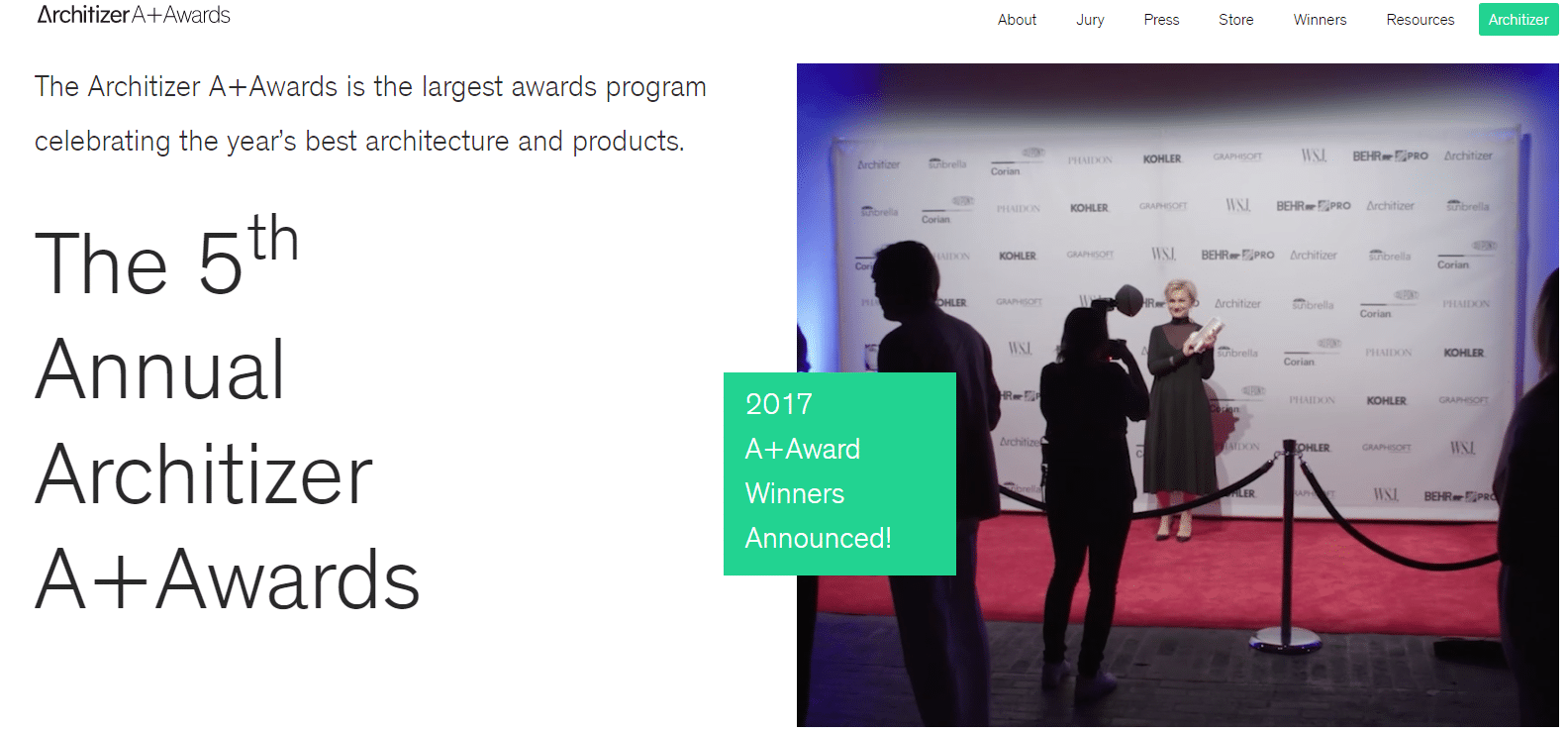 This is newest awards ceremony we have to share, as they've just celebrated their 5th year since starting.
In their own words
We wanted to create an awards program that reminded the world how important architecture is
400 leaders from industries such as fashion, publishing, tech, real estate development and product design judge the thousands of entries they receive each year .
Winners also have their work published in the A+ Awards book.
Though fairly new, their rewards have received great coverage online receiving over 6,300 new backlinks from 1,100 different sites.
The A+Awards were especially popular on LinkedIn as well, where they've been shared over 1,700 shares.
If you see potential to host some kind of awards in your industry, don't rush into it.
You only get one chance to introduce it to your audience so it's better to get things right from the start.
If you aren't already a 'brand' in your space, I would more than likely start the awards on a brand new website, and later mention your own site if you wish to funnel traffic back to it.
Adding an awards page to a site nobody has heard of could make the awards look cheap and seem like they were just put together as a marketing tactic.
Starting a brand new 'awards' brand however is one way to seem credible and authentic, even if people haven't heard of the name before.
What you judge people on really depends on the niche you're in and your personal interests. If you're stuck for ideas, I recommend heading over to Google where you'll find literally thousands of different angles that bloggers and webmasters have put together.
If I was going to start my own awards, I would put together prizes that people actually want. Maybe some physical items (including trophies) that are mailed to the winners with their personal name or company name on them.
If relevant, you could also do something offline like the Architizer awards which get all their nominees together each way before announcing the results.
This opportunity is definitely more work than others I've shared here on Detailed, but it also has a much bigger potential upside than most opportunities as well.
80
Welcome to Detailed
We share content marketing case studies you can actually use, seven days per week.
We'd love for you to join us through one of the channels below…

Listen to our daily podcast

Follow us on Twitter (daily) or Facebook (weekly)

Subscribe for email updates (max once per week)

Watch our detailed site reports on Youtube