Heath Ledger, in his career defining performance as The Joker, famously said, "If you're good at something, never do it for free".
Whilst this could be sage advice for aspiring Gotham City gangsters, in today's case study you'll see the reverse can actually be true when it comes to content marketing.
While free can often be mistakenly seen as 'low value', there are many benefits to giving something away.
Not only does valuable, free content get shared, but you can use it to establish your authority in a niche, funnel people towards your premium offerings and use it to entice people to join your email list.
That is exactly what Fairpixels.co have done with their side-project, Logodust.
Fairpixels uses Logodust to give away open-source logos and reaches up to 100,000 visitors a month.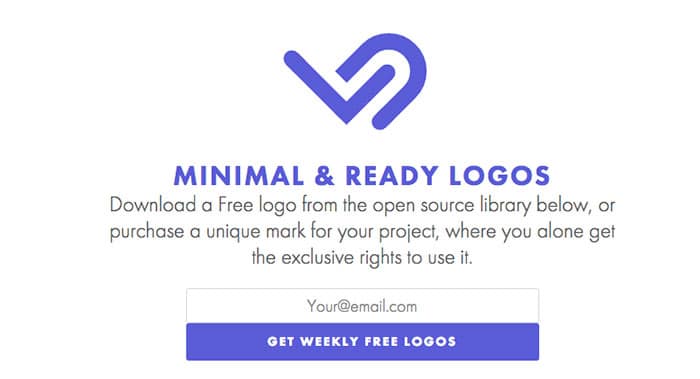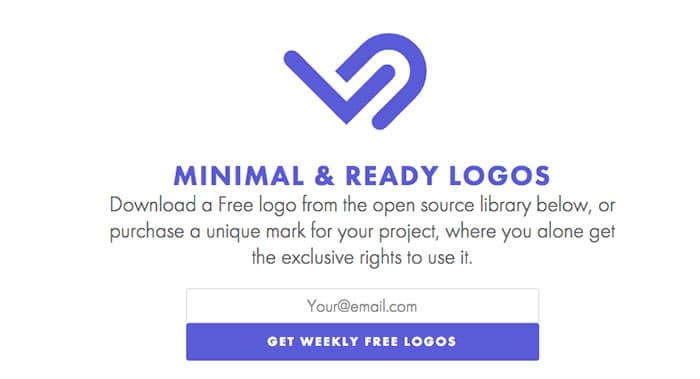 This simple page has also been shared on Facebook more than 1,300 times.
This traffic is then funneled to two premium products – a "one off" logo service which they charge at least $400 for, and two monthly subscriptions priced $1,450 and $2,175 respectively.
With those kinds of traffic numbers, it's not hard to see Logodust being a lucrative side-project, and one we should take a more "Detailed" look into (excuse the pun!).
Both Logodust.com and Fairpixels.co were set-up at the end of 2015. It seems that using a different domain to funnel traffic to their own website was a deliberate strategy right from the outset.
There are around 50 logos that can be downloaded for any use without attribution. This in itself offers a tremendous amount of value for visitors to the site.
Another really great thing about the idea behind Logodust is that the content is "Evergreen" and incredibly low-maintenance. Apart from adding a few new logos every now and then, little work is involved in keeping it updated.
Their traffic numbers alone make for an interesting case study. How they funnel that traffic to their premium services makes this even more interesting.
The model they've followed is a trend I'm starting to see more of. They offer unlimited 'UI Designs' and 'Custom Logo Designs' for a fixed monthly price.
The unlimited UI design packages have a three-month "Lock-in". As the lower-priced one is $1,450 per month, just one sign up nets them at least $4,350. This is impressive considering logo creation can be scaled up and outsourced pretty easily.
Where things get really interesting is the Logodust link to Custom Logos and the pricing structure they use.
The link goes to the Fairpixel site, but there are no fixed prices. Instead, they make use of a "Blind Auction" format with a minimum bid of $400. They state all bids will receive the same professional treatment, but higher bids have a faster turnaround time.
I have also found the Logodust website has a few hidden pages. It's likely they're segmenting their email subscribers and sending them to different offers.
Firstly, there is this page which is essentially an auction that increases by $2 for every logo purchased. This in effect adds a "Ticking Clock" component to compel people to buy sooner rather than later.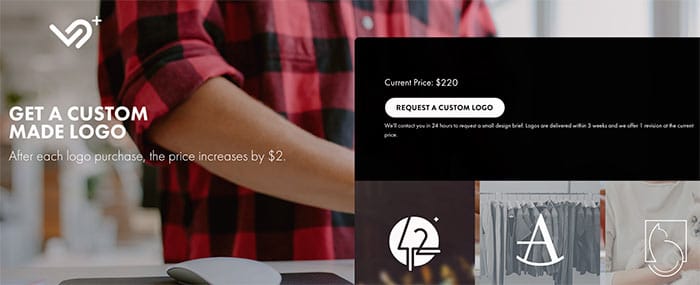 The price at the time of writing is $220 and the turnaround is 3 weeks. This is much longer than their Start Up Premium Service which offers a four day turnaround – but for half the price.
The second page I stumbled upon (and it is a bit of a smoking gun) can be found here.
On it they offer logo creation for just $89 with a three-week turnaround. The catch this time is that you only get one revision, rather than the unlimited revisions offered on the main Fairpixels website.
It's likely they work on these "hidden" projects on the side of their higher-paid work.
All this points to the fact that Fairpixels are not only attracting massive amounts of traffic with the free Logodust brand, they're also using customer differentiation techniques (which they're likely split-testing) to make as much revenue from their site as possible.
Pro tip: If you're testing different pricing strategies on your website, be sure to set the pages to "Noindex" 😉
The clear key to their success with this model is that they're giving away something valuable, that's directly related to something they charge for.
Naturally, this angle will suit some niches better than others, but try to be creative about what you currently sell that you could perhaps give away for free.
Here are some examples to get your creative juices flowing:
Charge for WordPress themes? Give away some for free
Design websites? Give away icons or fonts that people can use
Are you a Photographer? Create a niche-version of Unsplash
Sell clothes? Offer free downloads to some of your designs
Offer professional resume services? Give away templates for free
This isn't the kind of side-project that is going to make you go viral across the web, but it could significantly grow your audience over time, resulting in more sales for your premium offerings.
83
Welcome to Detailed
We share content marketing case studies you can actually use, seven days per week.
We'd love for you to join us through one of the channels below…

Listen to our daily podcast

Follow us on Twitter (daily) or Facebook (weekly)

Subscribe for email updates (max once per week)

Watch our detailed site reports on Youtube