This week Penske Media – one of the 16 companies dominating Google – started directing all of their traffic and rankings for Dirt.com to another site in their portfolio.
They made a really surprising decision with their redirect, which we'll get into in a second.
According to estimates from Similarweb, Dirt.com receives over 2 million visits each month, with 90% of those visits either coming to the site directly or via search engines.
Semrush numbers (search traffic only, not all sources like Similarweb) are a bit more erratic, estimating Google sends Dirt.com around 400,000 visitors each month.
If you visited Dirt.com just last week you would have seen a design that looks like this: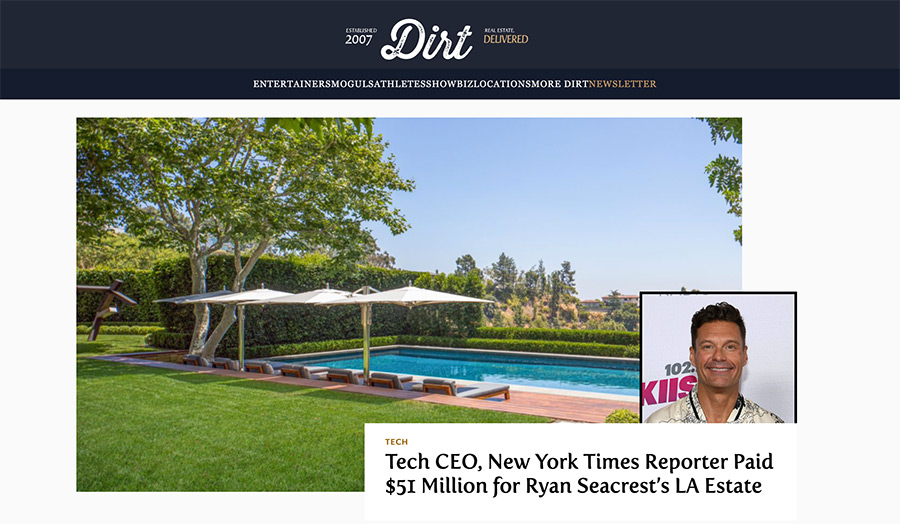 The site primarily covered the real estate dealing of the rich and famous — an interesting spin on a popular niche online.
Now it redirects to https://robbreport.com/shelter/celebrity-homes/, which simply has the title tag of 'Celebrity Homes' and a headline to match: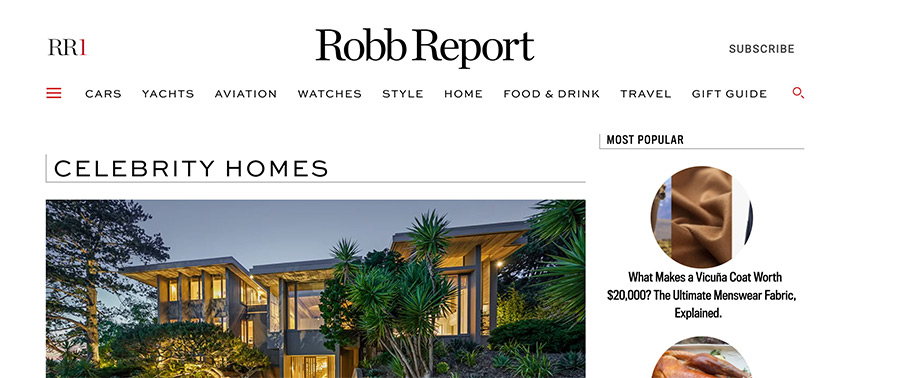 This isn't a new directory created on the site just for the redirect. It already existed.
Penske's RobbReport did write a brief update about the redirect going live, but the entire article was literally 80 words (including the headline and sub-heading) and didn't go into why they made the changes.
If I had to guess, traffic to Dirt.com has been trending downwards or the site simply isn't making enough money to continue operating as a standalone entity.
It could also be that the RobbReport site converts customers far better than the Dirt brand ever could, so getting more people on that platform makes a lot of sense.
A Quick Summary of How the Redirect Was Handled (This Is Surprising)
Because the redirect is so new, you can still see thousands of pages in Google's index if you perform a site:dirt.com search.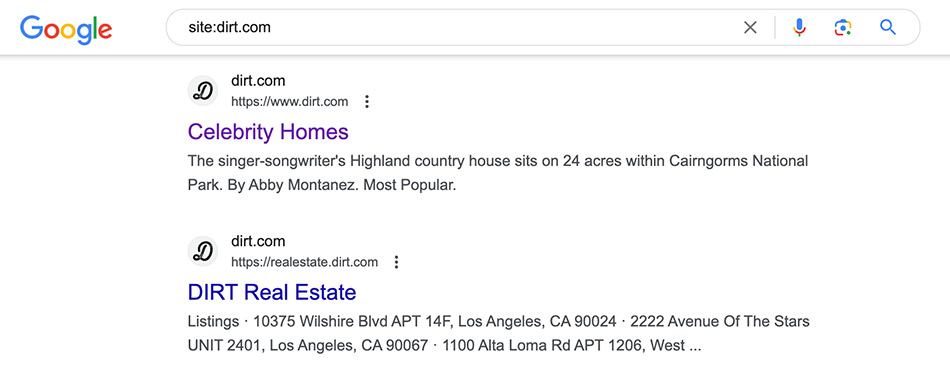 It's pretty common for pages on big sites to take a while to "drop out" of Google's index, but notice how the homepage is already showing the title tag from its new home, rather than the previous one.
Penske haven't redirected the entire website, as the real estate subdirectory still exists and loads.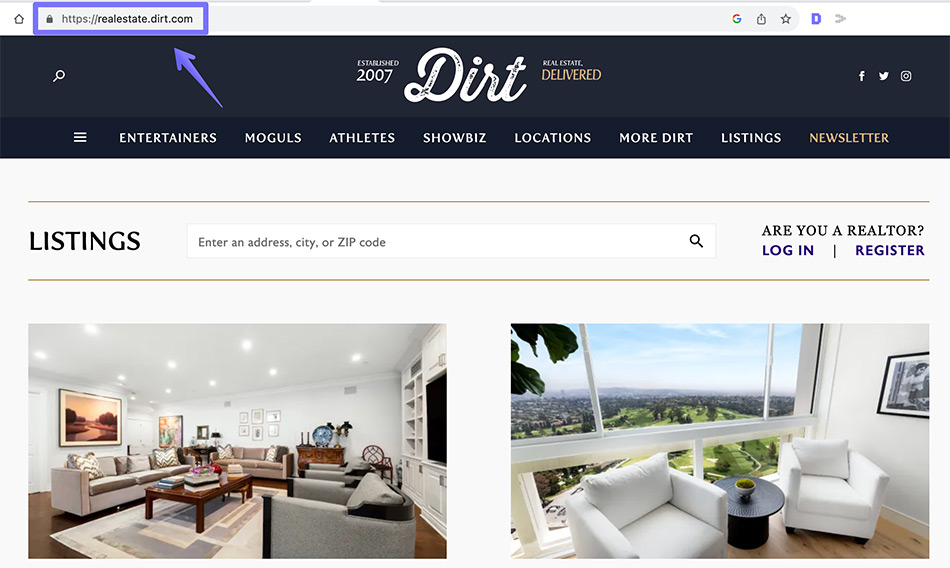 It's possible they just haven't decided what to do with this portal just yet, and I don't think it will be around for too much longer.
What's really surprising is that after checking dozens of URLs, I can't find a single article from Dirt that was redirected to RobbReport. They all take you to the main /celebrity-homes/ page.
We've covered a lot of redirects here on Detailed – such as those by BuzzFeed and DotdashMeredith – and while it's rare to see every single page redirected, you at least see some individual articles being ported over.
I even started going through the top pages that Semrush says were picking up the most clicks from Google and not a single one of them now exists on the RobbReport site.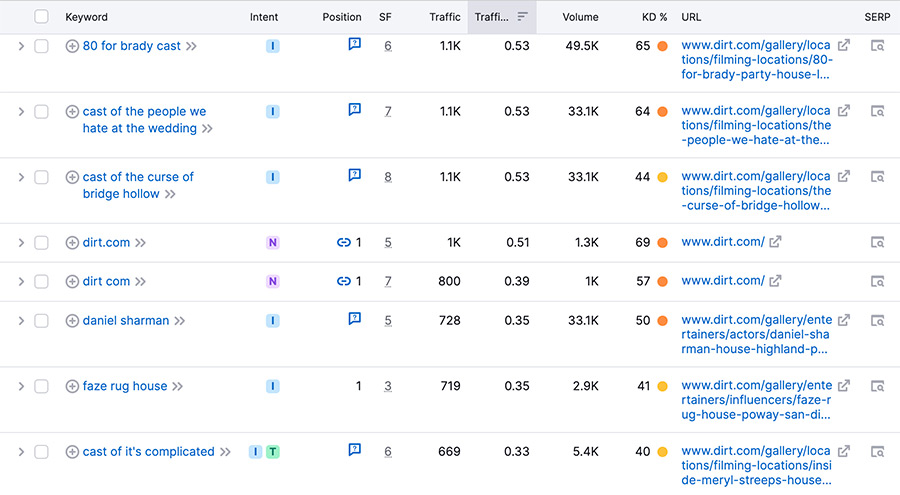 Someone has either made a mistake here, they plan to set-up individual articles later, or they just really didn't value the traffic the articles were picking and will just rely on the domain authority of the redirect "kicking in".
You don't see this every day, so it will be interesting to see how things play out on RobbReport's numbers going forward.
Written by
Glen Allsopp
, the founder of Detailed. You may know me as 'ViperChill' if you've been in internet marketing for a while. Detailed is a small bootstrapped team behind the Detailed SEO Extension for Chrome & Firefox (170,000 weekly users), trying to share some of the best SEO insights on the internet. Clicking the heart tells us what you enjoy reading. Social sharing is appreciated (and always noticed). You can also follow me on
Twitter
and
LinkedIn
.