How to Attract 14,000 Facebook Shares By Comparing Two Similarly Priced Products
14,000 Facebook Shares / 136 Referring Domains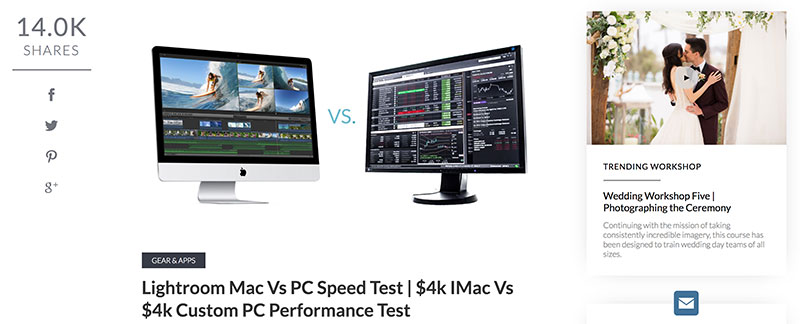 Links are great. They help with Google rankings, send traffic from the site that links to you and make you feel good about something that you've written.
They're even better when they suddenly help you to start ranking for an additional 2,800 keywords in Google, for a single article.
That's what happened this year when SLR Lounge decided to compare a $4K iMac versus a $4K custom made PC.
Continue reading