Today Reach Plc have announced that for the 26 weeks to June 25th, 2023, they generated £279.4M in revenue, a 6.1% decline from the first half of 2022.
Digital revenue was down 16.1%, from £72.5M in the first half of 2022 to £60.8M in the first half of 2023.
Reach Plc are behind lots of well known print and digital brands in the UK, such as Mirror.co.uk and Express.co.uk. We recently announced they are now trying to expand and reach an American audience with the launch of The-Express.com, with other titles set to follow.
The Express 🇺🇸 Edition looks like it has already gotten off to a great start, reaching over one million monthly visitors according to Similarweb data:

Similarweb is a third-party analysis and so the data isn't perfect, but the results are backed up in the likes of Ahrefs which shows them already picking up a lot of search traffic as well.
The next edition they plan to launch is a US version of Mirror.co.uk.
Here at Detailed we currently track 21 sites for Reach Plc, including:
ManchesterEveningNews
OK!
Football.London
LiverpoolEcho
DailyRecord
DailyStar
WalesOnline
I should note that we purposefully don't track every single publication they run as they're either too small or too niche for us to want to analyse in detail separately.
Unlike other digital goliaths such as Future and Dotdash Meredith, Reach are very much focused on news (and often, local news) rather than building large brands focused on topics like tech, gardening and beauty.
I don't think they have any plans to change that, but thought it was worth noting if you aren't familiar with them.
The Loss in Digital Revenue Is Due to a Decrease in Pageviews
One of the reasons I love tracking publicly listed companies – Reach Plc trade $RCH as on the London Stock Exchange – is because they often get very specific about why business is or isn't going well.
It was interesting to see Reach Plc CEO Jim Mullen say that their sites are down on pageviews overall, particularly in terms of getting referral traffic from Facebook:
Digital growth for the period has been materially affected by lower referral traffic across the sector, particularly following Facebook's deprioritisation of news content, which has driven page view declines for publishers.
Jim also commented on how they expect to try and diverse digital revenues further to mitigate the impact that declining revenues might have on the business.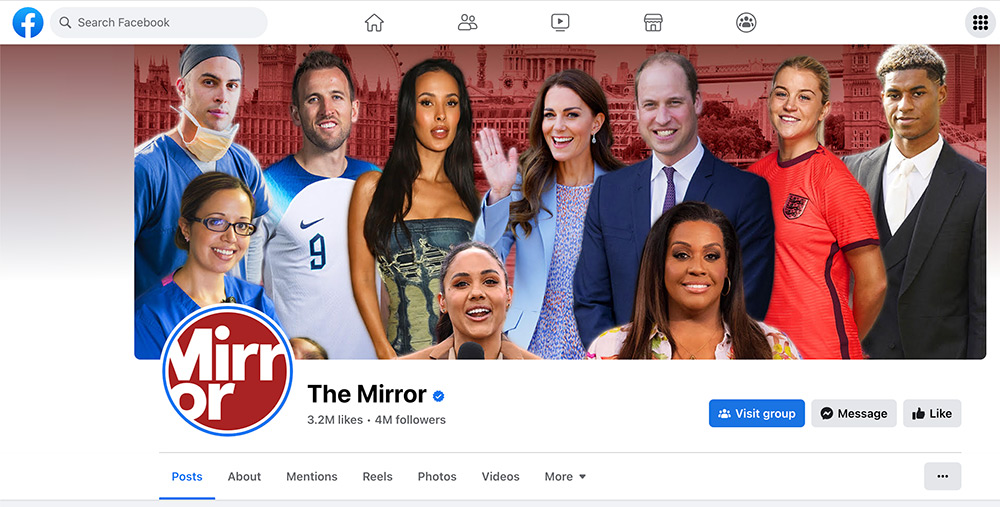 What's really crazy is how much Facebook traffic truly impacted them.
Combined network pageviews decreased 16% to 1.4Bn, but only decreased 2% if you exclude Facebook from the equation.
Other areas of traffic generation and relationship building they commented on include:
Using web browser push notifications
Relying on their roster of newsletters
Making use of WhatsApp Communities
This is going to be a busy few weeks for earnings reports, but I'm here to let you know exactly what's happening.
Written by
Glen Allsopp
, the founder of Detailed. You may know me as 'ViperChill' if you've been in internet marketing for a while. Detailed is a small bootstrapped team behind the Detailed SEO Extension for Chrome & Firefox (170,000 weekly users), trying to share some of the best SEO insights on the internet. Clicking the heart tells us what you enjoy reading. Social sharing is appreciated (and always noticed). You can also follow me on
Twitter
and
LinkedIn
.