How a Hilarious Dig at the Watch Industry Went Viral
Over 18,000 'upvotes'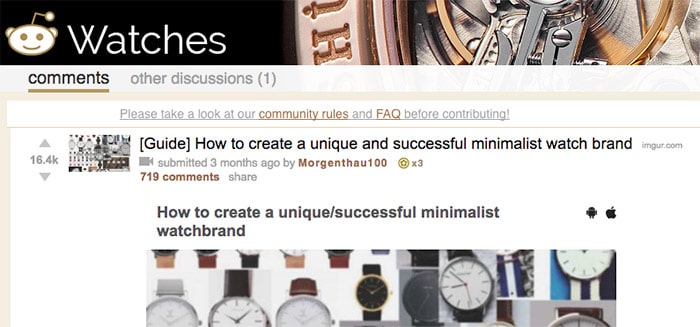 If there's one content angle I'm scared to try myself, it's satire.
If you can write something convincingly enough that people know it's fake but they have some doubts, you can find people sharing your story in the millions.
I've written more about succeeding with satire here.
A Reddit user named Morgenthau100 created a discussion in the /r/Watches sub-Reddit that became one of the most popular posts ever shared there.
He created an IMGUR album outlining how to create a popular watch brand.
As you can probably guess from the tone of this post, his suggestions could possibly be mistaken as serious, but were making fun of new brands in the space.
Continue reading