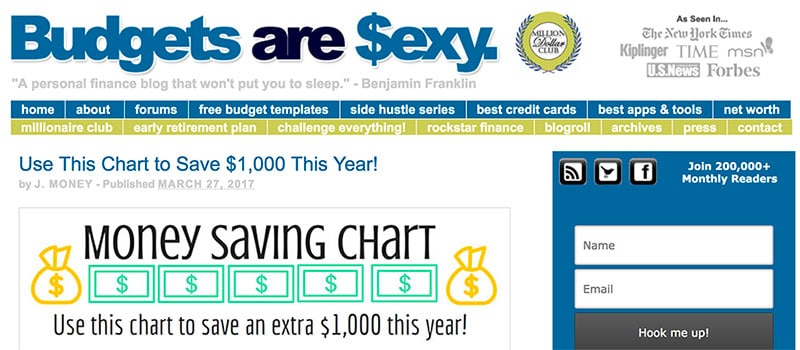 Finance blog Medium Sized family shared a chart on a fun way you can save $1,000 extra this year.
Their version of this chart was quickly shared 1,200 times on Pinterest.
I say their version, because another (bigger) blogger reposted their idea.
Here's the power of a better headline: This reposted version was shared 3,700 times on Pinterest.
Is there a fun chart that you could make for your niche where people could tick off their progress?
View Case Study
Detailed Pro
gives you the traffic and link opportunities you need to grow your search and referral traffic.
Our full-time marketers manually pick the best marketing opportunities for your website, so you can focus on what's important to you.