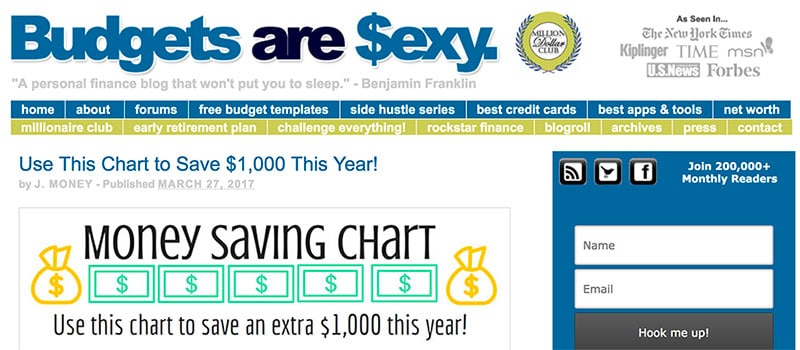 Finance blog Medium Sized family shared a chart on a fun way you can save $1,000 extra this year.
Their version of this chart was quickly shared 1,200 times on Pinterest.
I say their version, because another (bigger) blogger reposted their idea.
Here's the power of a better headline: This reposted version was shared 3,700 times on Pinterest.
Is there a fun chart that you could make for your niche where people could tick off their progress?
View Case Study