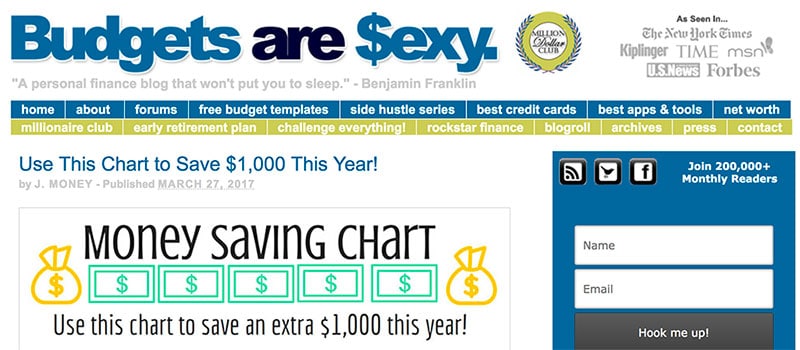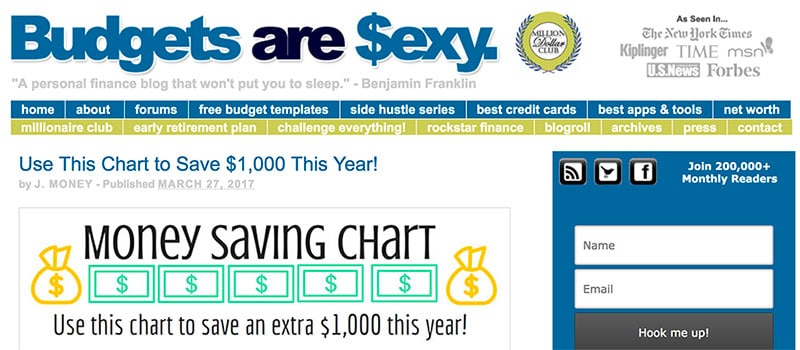 Right now my list of content marketing case studies to talk about on Detailed contains 188 rows.
I couldn't recall most items on the list without looking, but there's one which always stood out, and I'm not really sure why.
It's not mind-blowing or complex or maybe even that original.
In fact, it's probably the most 'basic' content idea I'll ever share here, and that could be why I like it so much.
Finance blog Medium Sized family shared a chart on a fun way you can save $1,000 extra this year.

Here's what the chart looks like.
All you have to do is cross off one of the amounts in savings each week. I told you it was simple.
Their version of this chart was quickly shared 1,200 times on Pinterest.
I say their version, because another (bigger) blogger reposted their idea.
They also used a much better headline:
Original: The Perfect Money Saving Chart for Imperfect People
New: Use This Chart to Save $1,000 This Year!
While the bigger audience with the second headline means I shouldn't say "here's the power of a better headline", I'm actually going to say it anyway.
Here's the power of a better headline: This reposted version was shared 3,700 times on Pinterest.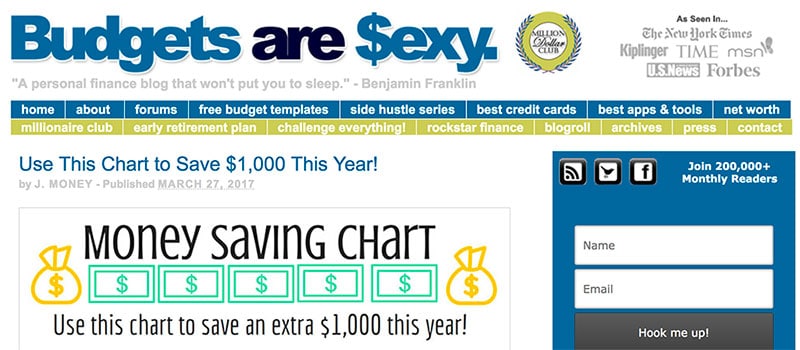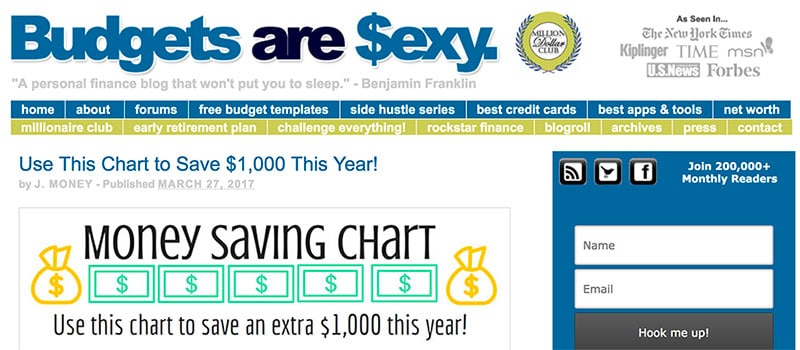 In 2014, another finance blogged named The Budgetnista created a similar chart, but with the weekly savings amount increasing by $1.
I really like the design for this one. It's like you want to tick the boxes.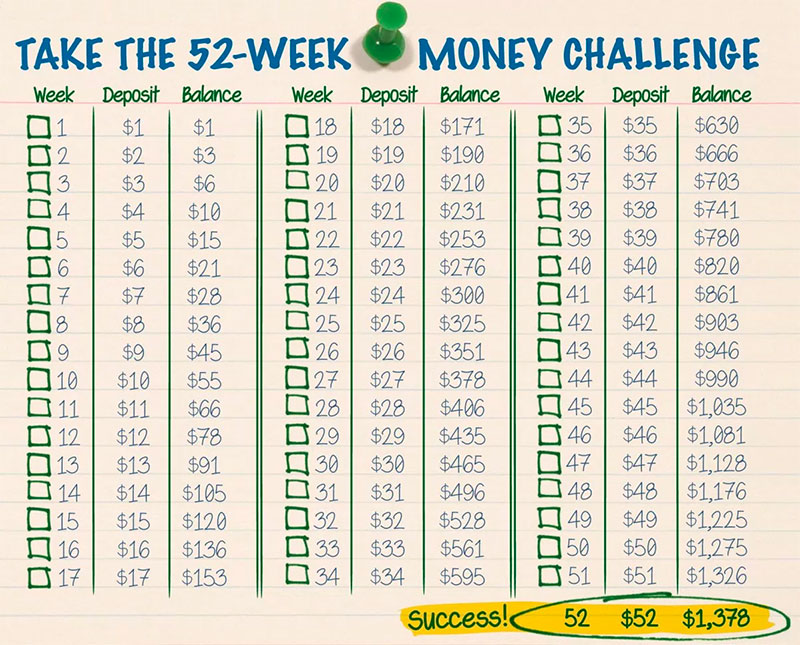 Pinterest wasn't as hot when this was created, but the chart did pick up 2,000 Facebook shares.
Is there some chart-style content that you could create for your own niche?
A weekly item they must cross off over a period of months or in the example cases, a year.
If you're in the fitness niche, you could create a chart with workouts that people have to cross off each day for 12 weeks.
If you're in the marketing world, you could create a chart with traffic generation tactics that people need to complete each week.
If your readers are interested in cooking, create a new recipe they have to try to cook every weekend for 6 months.
I would then use the improved headline from Budgets are Sexy and write "Use This Chart to Improve Your Cooking Range in Six Months".
As far as the chart itself goes, normally I would say that if you don't have the skills to create it, you could hire someone on Upwork to make something for you very cheaply.
However, because the content and idea is more important than the design, I would use this as an opportunity to improve your Photoshop skills (or skills with other graphic software).
Remember that people might even stick this on their walls so keep the design simple and don't include too much branding.
If you create something with this idea, I would love to know about it.
104
Welcome to Detailed
We share content marketing case studies you can actually use, seven days per week.
We'd love for you to join us through one of the channels below…

Listen to our daily podcast

Follow us on Twitter (daily) or Facebook (weekly)

Subscribe for email updates (max once per week)

Watch our detailed site reports on Youtube