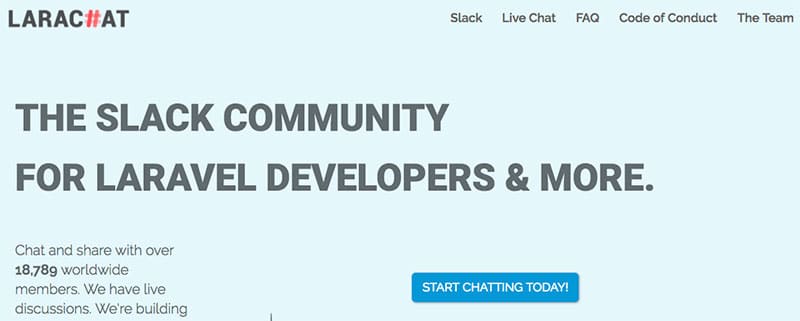 If you want to build a community online, what do you do? Start a Facebook group? Create a forum? Maybe start a weekly discussion around a Twitter hashtag?
But there is another option: Create the Slack channel for your niche.
Slack wasn't really a 'thing' a few years ago, and the idea to create a Slack channel for a community was barely possible a year ago, so this is a fresh opportunity to put yourself front and center of a growing trend.
If you're unfamiliar with Slack, it's basically a platform that allows you to chat with people via different threads or channels, and has a much more 'live' feeling than say, a Facebook Group or vBulletin forum.
LaraChat, the Slack channel just for Laravel developers, now boasts more than 18,789 members.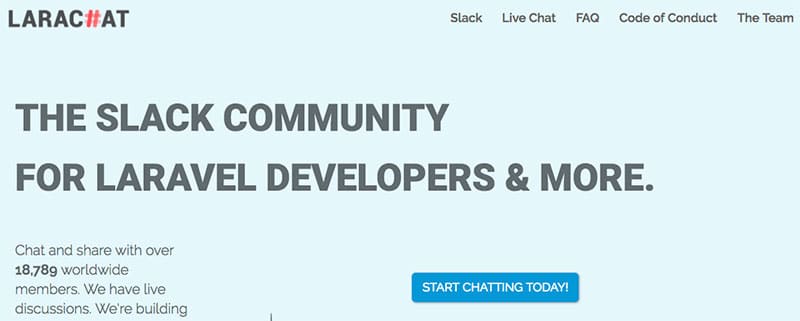 Granted, this kind of community currently lends itself to more tech savvy audiences (like marketers and developers) but I think we'll see that change as time goes on.
Especially as Slack is getting more and more growing competitors.
Now I do have a bit of a problem here: I have quite a few examples of people starting Slack channels just for a specific niche.
On one hand I would like to cover them all at once, but on the other it would be nice to be able to categorise them all so that they're easy to see, so let me do something a little bit weird.
Here's the blog post of another person who created a Slack channel for their industry and then recently moved from Slack to another platform.
It's only a few days old, so it's a fresh development. They managed to grow their community to over 5,000 members which is really impressive as it was just for users of a particular piece of software (Sketch).
I'll share more examples of these kind of channels over the coming weeks, so look out for the 'Slack' category tag at the bottom of posts.
If you're the person to start the first channel for your industry, you have the 'control', and could be quickly seen as an authority in the space.
View Case Study
Detailed Pro
gives you the traffic and link opportunities you need to grow your search and referral traffic.
Our full-time marketers manually pick the best marketing opportunities for your website, so you can focus on what's important to you.