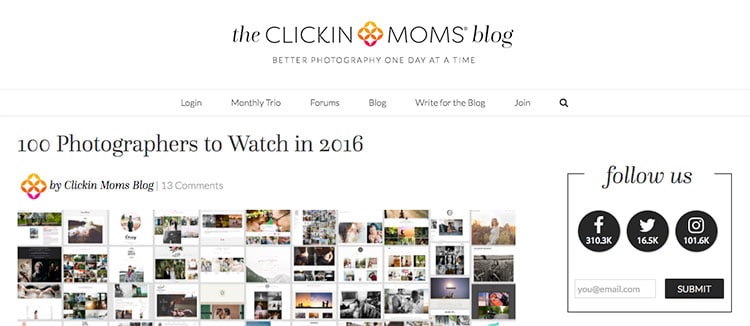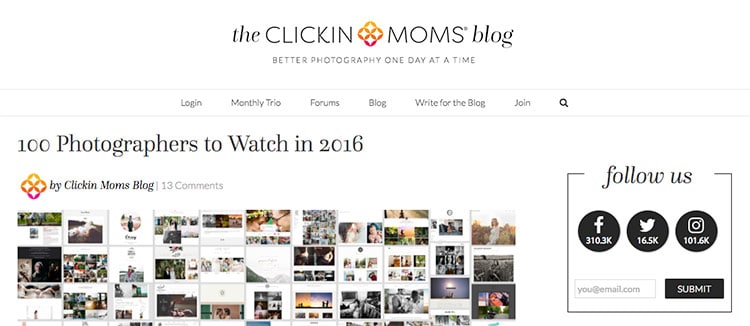 If you've been using the Internet for more than a week you've likely come across a number of 'list posts' popularized by the first bloggers and then taken to the extreme by sites like Upworthy and BuzzFeed.
Headlines like "11 Reasons to Eat Avocados" and "6 Quick Tips to Improve Your Snowboarding" are the kind of articles that healthy eaters and snowboarders are likely to click on to get their content fix.
Unless you solely get your content from the New York Times, you've likely seen (and maybe even enjoyed) thousands of list articles around the web.
The reason you see them everywhere is because they work.
The headlines are effective at getting people to click on an article and, as they're easy to digest, read them as well.
I don't personally like creating list posts as I associate them with cheap, poorly researched articles just written for pageviews.
I instead prefer a twist on the list post, which is to make them really 'meaty' and substantial.
That's why I call them Twist Posts.
(Note: I didn't just make up the term for this article. I've written about them a few times before)
There's nothing really complex about the idea. You take the approach of writing a list article, but really up the number of things you're talking about to ensure you have to create a more substantial piece of content.
Our first example comes from Clickinmom, who created a list of 100 photographers to watch in 2016.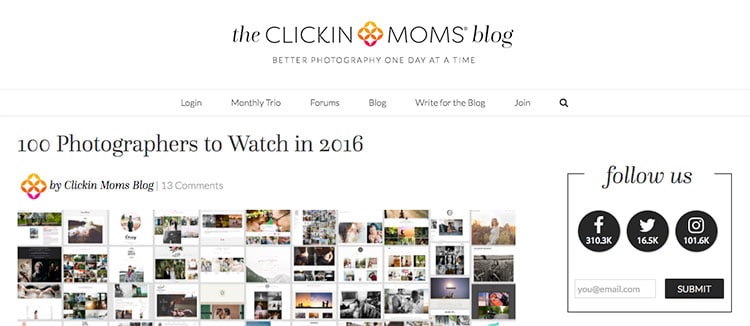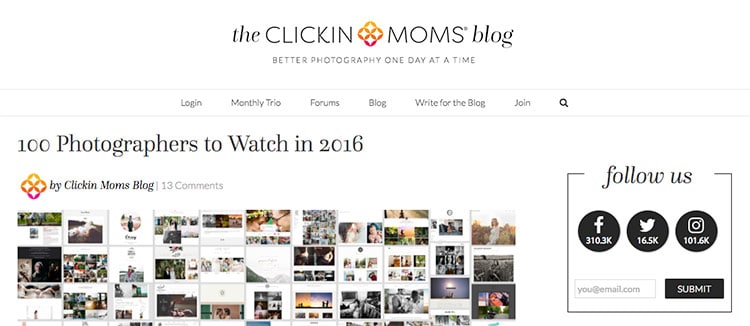 It was shared on Facebook over 8,000 times, but I don't think they were surprised.
They created the same piece of content in 2014 and 2015, and it has always proven to be popular.
Not only did including so many photographers help to make the most more substantial and interesting, it was smart because there are more people on the list who could share the fact that they were featured.
The Art of Manliness created another successful twist post, 100 Books Every Man Should Read, which has picked up over 4,500 links from 632 different websites. Even more impressive is it still picks up new backlinks every few days.
Creating a list of '21 books every man should read' would have taken far less work, but I argue it wouldn't have been as popular.


The twist post even helps you get traffic and links in highly congested spaces like the finance niche.
Went Trent Hamm wanted to share some tips for saving money, he didn't just share a short list, but over 100 of his best tips.
The article was written just over a year ago and has managed to attract links from over 550 different websites.

The key difference between list posts that attract links and those that don't, seems to be little more than how long and detailed they are.
Instead of throwing up a quick "7 days to do this" article, why not try covering a topic in massive depth and sharing a lot of insights.
Here's a few example headlines just to get your creative juices going:
75 finance podcasts you should be listening to right now
125 on-site SEO tips for WordPress users
99 books every woman should read
100 places you must see before you die
The 100 highest-paid sport stars in 2017
All you need to do is think of what would make a great list post, make the number in your headline much higher, and then have the content to back it up.
It's simple, but in a world where list posts are primarily just written for pageviews, it's refreshing to see people actually use them to provide a lot of value.
102
Welcome to Detailed
We share content marketing case studies you can actually use, seven days per week.
We'd love for you to join us through one of the channels below…

Listen to our daily podcast

Follow us on Twitter (daily) or Facebook (weekly)

Subscribe for email updates (max once per week)

Watch our detailed site reports on Youtube