VerticalScope's Q2 2023 revenue decreased by 33% to $14.7M, generating $3.3M in cashflow, a decline compared to $5.7M generated in the second quarter of 2022.
Founder and CEO Rob Laidlow revealed that average monthly visitors for the quarter were 98.8M, a decrease of 9% year-over-year "as a result of lower traffic from search engines." He also added the numbers were a slight improvement compared to the trends they observed in the first three months of the year.
If you're not familiar with VerticalScope (we reported on Google updates significantly hurting a site they acquired for $40M), they're a really interesting business to watch.
While they run a number of content sites like AutoGuide and PetGuide, they're primarily known for their large number of discussion forums.

Some of the forums we track for them include:
According to their own investor portal they're behind 1,200 online communities with 55 million registered users and reach 100 million monthly visitors.
As mentioned, those numbers have now dropped slightly to 98.8 million monthly visitors.
If there's a niche where people want to discuss something, they probably own a forum where that happens.
Their communities are all powered by Xenforo (at least, the ones I checked are) and there's not much to differentiate their structure.
Their forum for basketball enthusiasts: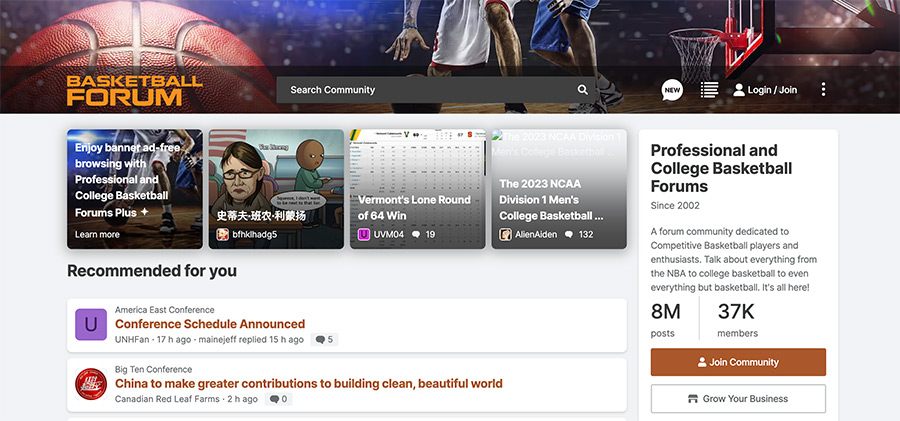 Doesn't look too different to their forum for fish enthusiasts: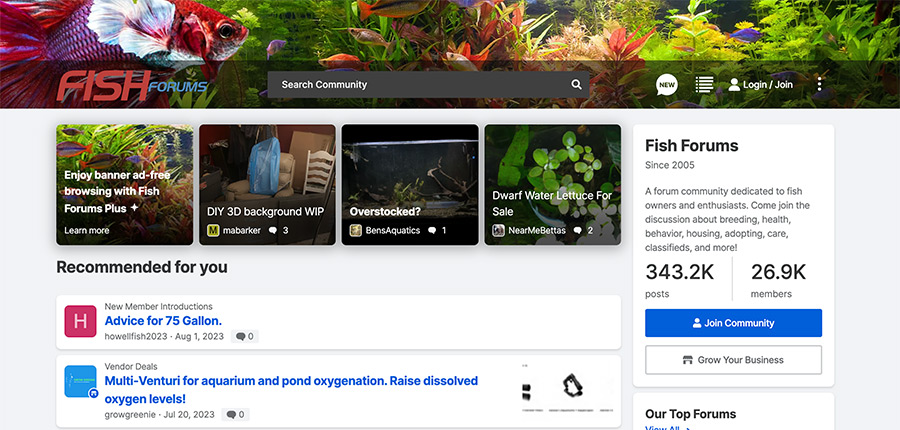 It makes sense they would stick to the same software across the board as it will be far easier to maintain and update. It also means they can test things like different conversion elements and ad placements on a handful of sites, then roll out successful updates to the whole network.
If you really want to see how far their network goes, take the copyright information from the footer of any of their brands, wrap it in quotes and then search for it in Google.
You'll be amazed at how many results are brought back and how specific some of the sites get.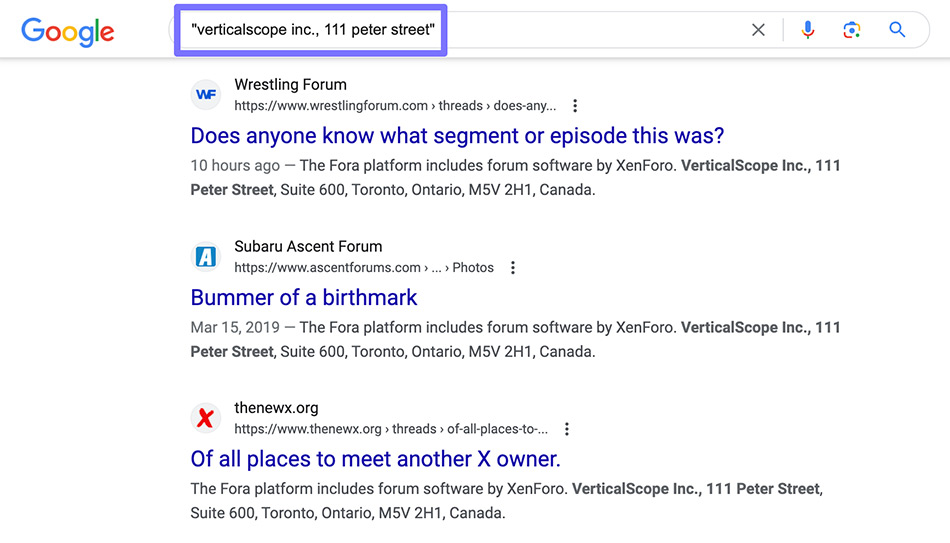 While the dip in search traffic isn't something they'll want to report to investors – they're publicly traded as $FORA – Laidlaw did say that "we experienced a positive benefit from changes to search engine algorithms that increased our MAU's and will be reflected in future results."
Written by
Glen Allsopp
, the founder of Detailed. You may know me as 'ViperChill' if you've been in internet marketing for a while. Detailed is a small bootstrapped team behind the Detailed SEO Extension for Chrome & Firefox (170,000 weekly users), trying to share some of the best SEO insights on the internet. Clicking the heart tells us what you enjoy reading. Social sharing is appreciated (and always noticed). You can also follow me on
Twitter
and
LinkedIn
.