Some companies we've advised...
We help with SEO, conversions + content strategy, depending on client needs.
VWO.com (Split-testing Saas)
Skift.com (Travel Business News)
BestVPN.com (VPN Reviews)
ConvertKit.com (Email Marketing)
Looking to Grow?
We work in dozens of different niches to stay on top of what's working, right now. Big brands can't afford to take unnecessary risks so we never advise them to. All of our recommendations are based on Google guidelines + personal case studies.
Ahrefs.com (SEO Software)
We're proud to get results for incredible companies.
We work hard, but we can't take the credit.
While we are incredibly hard-working, detailed and serious when it comes to the work we do, we also don't feel like we can take credit for the results.
The companies we work with offer incredible products and services and without that, we wouldn't have brands that we can help to grow.
We understand showing screenshots like this one can make us look:
Slow and steady growth to a client site over a six month period
If we're honest, we're just proud to be part of the journey.
This next example saw a decline in search traffic for many months before they reached out to us to help.
They worked hard to improve many aspects of the site we advised them on and recently saw a great increase in search traffic:
A sharp traffic increase to another client
Google are always making changes to keep us on our toes and we wouldn't want it any other way.
Since we don't own Google we can't guarantee results - and would stay clear of anyone who claims they can - but you can be sure we will do everything in our power to treat your brand like our own and help make it happen.
Frequently Asked Questions
Some questions and answers
How quickly will I receive my audit?
Depending on the size of your site, audits typically take between three to four weeks.
If we think an audit will take longer - because you have a particularly large site - we'll let you know in advance before any payments are made.
Can you implement changes or do you only recommend things?
We have the technical skills and developers on our team who can work with almost any platform so we can share how to make all technical changes yourself.
We do offer implementation if required though that's a separate fee and priced per project.
What data or access do you need?
At a minimum we need Google Analytics access (or similar Analytics tracking) and Google Search Console access.
If you don't have these in place, we'll set them up before we start auditing your site.
I'm in X niche. Can you help?
We only take on projects where we think we can truly help a business and have been successful in dozens of different niches.
Obscure niches tend to be our favourite as they pose interesting challenges, though we work with a lot of 'general' industries as well.
Can you sign an NDA?
Yes. Every member of our team has signed one to work with us, and we'll happily sign one on behalf of your information.
Are these audits automated in any way?
Absolutely not. We have a lot of software at our disposal to help, but everything is written by hand for your specific situation.
Multiple people will be working on your audit so that we can cover all angles. No part of the report is created by software.
What kind of results do you guarantee?
We don't control Google so can't guarantee any results (and wouldn't trust anyone who does).
That said, all recommendations are created based on personal experience, case studies and Google guidelines that have been proven to get results for countless sites.
Is Glen involved in each audit?
I (Glen) typically handle at least 60% of each audit myself and perform the final checks on everything before sending it to you.
The rest is handled by Alan, Nigel, Roberto and Morgan who each have more than three years SEO experience.
Do you offer ongoing support?
We will monitor your progress and answer any questions you have for 12 months from when we start working together.
You won't be left in the dark, and we'll make sure you implement everything correctly.
Can I ask another question?
Of course. Please send an email to support@detailed.com with your questions.
We've helped some great people...
Previously 'ViperChill', our team has grown, and our name has changed
"Thanks to Glen's in-depth investigation of our new website [..] we were able to get our rankings and leads back in a few short months"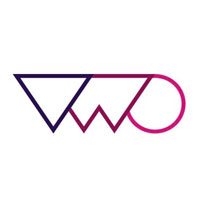 "Glen has been my go-to source for SEO advice and lessons for years, I've always found tremendous value in his content and advice."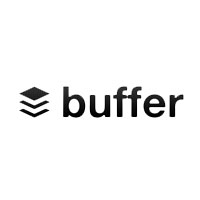 "When I decided it was time to get serious about SEO, one of the first items I put on my checklist was 'Book a consultation with Glen Allsopp.'"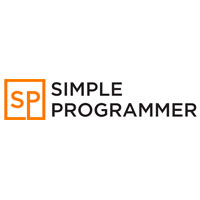 Josh Earl
SimpleProgrammer.com