Finally, an SEO extension built for full-time SEOs
Get detailed SEO insights at the click of a button. No upsells. No tracking. Just fast, SEO insights.

Add to Chrome

Add to Firefox
Join 6,000+ avg. weekly users
QUICK INSIGHTS
Get page-level insights in milliseconds
No need to pour over the source code of a page. Get key elements presented to you at the click of a button (oh, and we check for X-Robots HTTP headers as well).
completely original
See all heading tags at a glance
Not only are they indented to show structure, but font sizes change as well. Seeing if you're under or over-optimised - to the point of being unnnatural - has never been easier.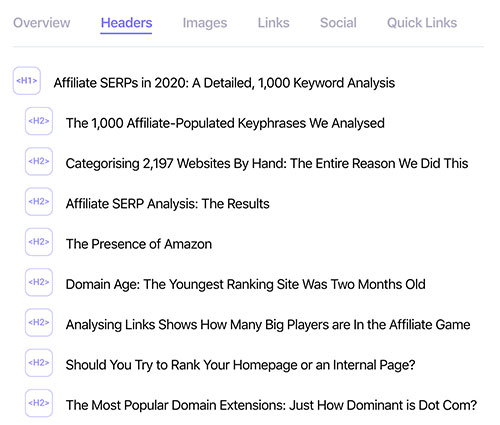 the best seo software
View the current page in your favourite SEO tool
Open your current page (or site) in Ahrefs, Moz, Majestic, Archive.org, SimiarlWeb, SEMRush and more. We'll save you seconds - dozens or hundreds of times per day - which quickly adds up.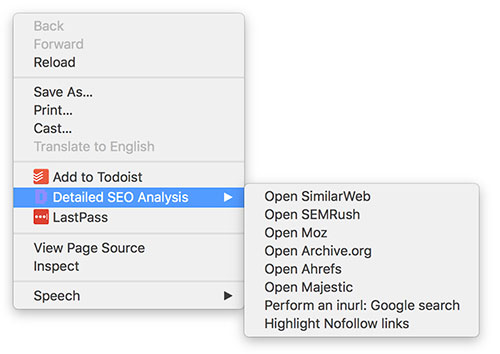 A New Perspective
Find Duplicates of Highlighted Text on the Web
Is anyone copying your content? Did a copywriter liberally take content from elsewhere? Do you have too many pages with the same paragraphs? This will help you see, fast.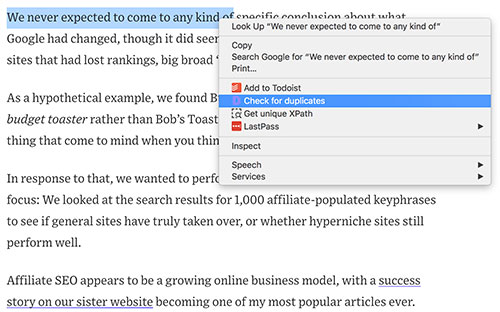 the best seo software
Instantly see if canonical tags and URLs match
No more checking each character to see if there's a slight change, or remembering to check trailing slashes (or lack of them). We'll clearly show whether they match or not.

And so much more...
Quick link to the robots.txt file on any site.

Quick link to the sitemap.xml file on any site.

Export all image URLs on a page as a .csv file

Export all links on a page - with their anchor text - as a .csv file.

Quickly highlight nofollow links on any page (on right click or via menu).

Two clicks to perform an inurl: Google search for the current page Credit where it's due, the Detailed SEO Extension was greatly inspired by the SEO Meta extension. We've used it on-screen in over 1,000 videos and have told countless people to use it.
We had a number of features we desperately needed (such as the X-Robots HTTP check and seeing if canonicals and URLs matched), but never heard back from the owners. We decided to improve upon it ourselves with those features and more, though the original is still great.

Add to Chrome

Add to Firefox
Join 6,000+ avg. weekly users
Zero tracking. Zero upsells. Free for life.