"from a young age Glen developed an expertise in search engine optimisation"
Vicky Baker

"When it comes to SEO blogs, here are 20 of the most important that you should be reading."
Pat Owings

"Glen teaches a system he uses to have websites appear on top of the organic Google search results."
Neal Rodriguez

"stoked the Internet into a frenzy, complete with guides explaining how you can get in on the gold"
Felix Gilette
Learn The SEO Insights We Teach Our Industry-Leading Clients.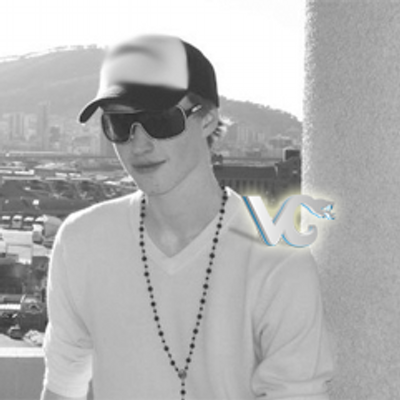 Written by Glen Allsopp on June 22nd, 2022
I get paid to spend my days reverse-engineering the rankings of the world's top sites and in the process, regularly discover tactics that I've never seen shared before.
(Not because I'm smart, but because I do little else).
Some of my findings, though completely ethical, have literally been blocked not long after I share them in public.
Back in 2016 I wrote an article on a simple Google search query - which programmers had been using for over a decade - and revealed how incredible it was for finding link building opportunities.
It was quickly shared by some of the biggest names in marketing.

Rand from Moz, among many others, shared the update
Just a few months later the search query no longer worked, despite having been in use for over ten years.
A quick tweet to my favourite Googler for an explanation didn't give me a response with much hope.

I like & respect John but this probably isn't coming back ;-)
More recently, another finding stopped working even faster.
I discovered a way to use Google's Custom Search Engine (Google CSE) to find the date Google associate to any URL: A critical insight if you're trying to figure out why certain pages on a website don't rank.
I shared my findings on one of the industries top publications, hoping to help others with their own ranking analysis.

Sharing my findings with Search Engine Journal readers
Within a matter of weeks, the search queries I shared suddenly started returning zero results.

Weeks later, the 'site:' operator ceased to work anymore
I've since discovered an alternative solution, but I'm certainly more careful about what I now share in public.
I accept these incidents could be coincidental or temporary but either way the truth remains: If you're looking for actual SEO secrets, you won't find many people willing to share them.
Here at Detailed.com we share everything we learn.
Completely free, with no strings attached.
I assume you're skeptical so I'll be completely honest when I explain why...
Our company helps 7 and 8-figure businesses grow their search engine traffic. The more "secrets" we share and the more people we help, the more companies enquire about our services.
In thirteen years we've never had a salesperson and likely never will.
Who knew the whole "giving before you get" thing actually worked?
If you're tired of generic SEO advice and want fresh tactics - which are compelling enough to make CEOs personally reach out to a weird British guy with a South African accent (that would be me) - click the button below to get our private insights...
Join Our Private Newsletter
No ads. No affiliate links. Lots of world-class SEOs as subscribers.
Even if you've been involved in SEO for a decade, I've set myself a challenge to still teach you something new in these emails.
We literally built and fund our own link index just to stay on top of what works - currently tracking ~90,000 legitimate links per day - so you can be sure we're in the trenches each day.
What They're Saying
The world's top marketers get our private updates
"If you're looking to skill up in actually getting sites to rank, Allsopp's content is a must read."
"Glen has been my go-to source for SEO advice and lessons for years."
"Allsopp's SEO podcast stands head and shoulders above the other podcasts"
(You can swipe testimonials)
Click here to join SEOs at Amazon, IBM and Cisco on our free newsletter